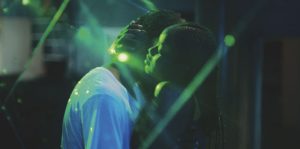 Atlantics by Mati Diop is the 2019 Academy Award Senegal's submission and this year's Cannes Film Festival Grand Prize winner. This directorial debut, in Wolof and French language, made waves not only because it is a gem of Cinema, but also because it was a long-overdue film directed by a black woman to compete at the prestigious event. Inspired by Diop 2009 short film of the same name about migrants risking their lives crossing the Atlantic in the hope of a better life in Europe, the film's setting is in Dakar between desert and ocean, modernity and tradition, wealth and poverty.
The film starts with a bang and a sense of urgency, putting us right in the middle of a confrontation between a group of construction workers, lead by the young Souleiman (Ibrahima Traoré), and their manager. The men have been working hard on a spectacular skyscraper, but they have not been paid for three months. Powerless, they have no choice but to go home empty-handed. From there, Atlantics reveals its true nature and poetic mood as we follow the men in the back of a truck, either silent, singing, or praying on a long ride back to their less fortunate neighborhoods.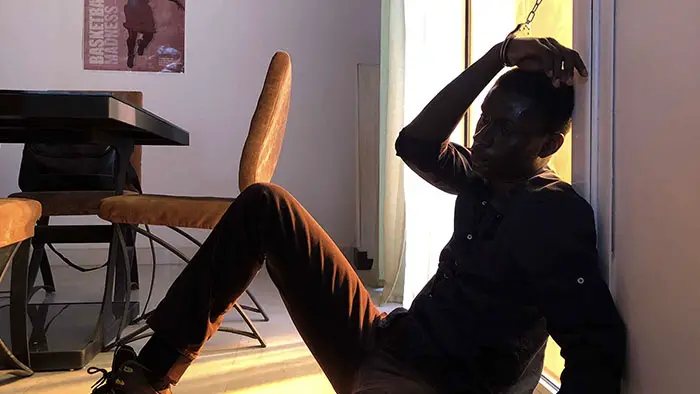 "…they are indeed affected by a rare and mysterious condition akin to the Nodding disease known to 'turn people into real-life zombies'?!"
Souleiman met with his girlfriend, the young, spirited, and beautiful Ada (Mame Bineta Sane), in their hideout overlooking the vast ocean. The two are truly in love, and Souleiman wants to tell her something important; however, Ada has to leave, so the two arrange a meeting later at a nightclub. From now on Atlantics, is the story of Ada. We see her at home, where she lives with her grandmother and authoritative mother, and learned that she is prepping for her arranged marriage in a few days. It is the tradition, and her mother is hoping that she will be able to live well or have a good life being the wife of a young and successful businessman named Omar (Babacar Sylla).
Ada is not looking forward to her wedding day, and, when she spends time with her husband-to-be, she is bored or uninterested in his lifestyle. She was introduced to him via her friend Fanta (Aminata Kane), who highlights the fact that she is "lucky" because Omar is obviously rich and spends most of his time in Europe, so she will have her "freedom." But, no matter the consequences,  Ada sneaks out at night to meet her beau. Accompanied by other girls, happy and ready to party,  she heads to the beach club. When they arrive, there are no boys, and many women are worried or crying. Ada learns the sad news that all their men, including Souleiman, left for Spain by boat to find jobs and make money. Days past since their sudden departures, and no one hears from any of them, and so it is assumed they are all lost at sea. Shortly after, some relatives and women left behind start suffering from a terrible illness, maybe or maybe not due to their sorrows coping with their losses, or a dangerous contagious virus. In the meantime, stranger things are happening in town. Ada is receiving anonymous texts, and, a few days later, during her wedding festivities, a fire starts in her nuptial bedroom. When the authority arrives to investigate, many guests testify that they saw Souleiman possibly committing the crime, and the young a detective in charge of the case, Issa (Amadou Mbow), is very suspicious of Ada. He thinks she might have helped in spite of her categorical denial and belief that Souleiman drowns in the ocean.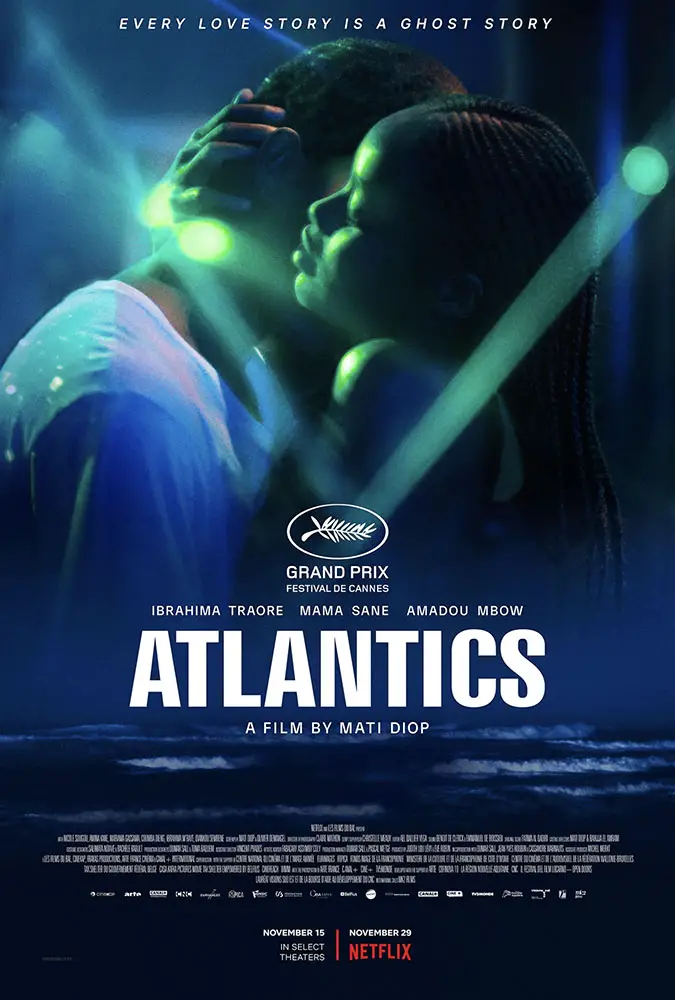 "…with its "if you can't eat the rich, spook them with a crew of possessed fierce women looking for literal payback" attitude!"