However, Davis shows excellent promise in a number of ways, most notably, patience. Athas has no problems lingering on a shot so long it becomes uncomfortable. The opening is a close up of Leslie Dame's face. The camera holds there long enough that the viewer begins looking in the background for something to be happening. Don't that take as a complaint. It immediately puts the audience on edge, as something just does not feel right about what is happening.
Davis maintains that creepy, off-kilter vibe the entire film. When his character first turns on the radio to begin writing, the music is distorted and is followed by white noise. That static is interrupted by a voice saying certain words, seemingly to subliminally get into Man's head. By the time a faceless man with a burning head shows up, things get turned up to a whole new level of crazy.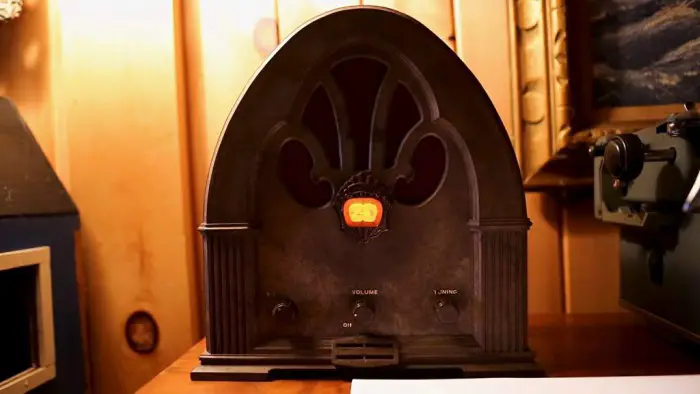 "…lingering on a shot so long it becomes uncomfortable."
At first, Leslie Dame, as the innkeeper, does not seem to fit the role all that well. However, as the weird occurrences pile up and the truth is revealed, she winds up the perfect person to portray the character. As I don't want to spoil anything, that is all I will say about the character and her performance.
As the burgeoning writer, Davis is easy to get behind. His response to being asked what he wants to write about is, "I guess that is what I am here to find out." That is an entirely relatable viewpoint, and Davis really sells the determination and hopefulness of his character.
Athas is a little too intentionally vague to pay off its ending properly. But writer-director Charles Davis went all-in on the crazy visuals and perfectly created an uneasiness that never lets up. Add to that, two excellent leads, and this short film proves quite an enjoyable and original experience.
"…...darkly humorous 33-minute acid trip is not for everyone."