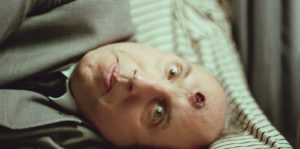 After finishing Samuel B's Anti-Wonderful, I had one question: what the hell did I just see? Falling squarely in Film Threat's WTF category, the short film is made for a specific audience of the death-obsessed and the nihilist. But, unfortunately, I'm not either of those.
Anti-Wonderful opens with a young teen walking down the street alone and coming across a DVD labeled "Anti-Wonderful." What's on the DVD is a show called Anti-Wonderful, starring its host, Mrs. Hornabee (Rhoda Pell). She describes our time together as a journey into "death, murder, and suicide."
What follows is a short anthology on each of these macabre topics. These quick skits include fun facts about death, such as being able to m********e after and during death, a man eating a cockroach he just killed, and Jeff — a serial killer for hire — showing off his work. Breaking the light tone are four sad tales of death or "anti-wonderful" stories, which include reflections on the demise of a friend, an ex-girlfriend who committed suicide, and an unsolved murder where an entire community was seemingly accused at some point.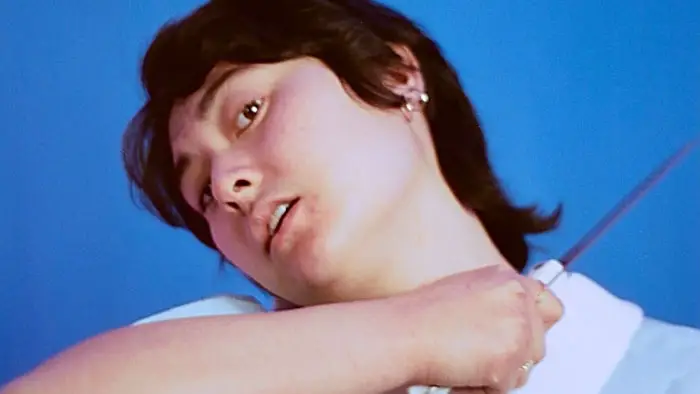 "…a journey into 'death, murder, and suicide.'"
The WTF category of films is generally a mixed bag of stories testing the limits of comedy and decency while challenging established morality. I probably like more of these films than I don't. That said, I'm having a hard time finding anything worth recommending about the subject matter. Death, murder, and suicide are not my jam, and I just found Anti-Wonderful a bit sad. I was constantly looking for something to latch on to, some saving grace, but I found nothing redeemable (which is why the WTF category exists) that will allow me to recommend this film.
Which begs the point, "who cares what I think?" There's a definite audience for Anti-Wonderful, and I'm clearly not in that camp. Theming aside, the film is a no-budget tale, and its flaws and weaknesses reflect that in basic set design and camera setups. All the while, the comedy falls a bit flat. On the positive side, much of its creative resources come in copious amounts of fake blood and stab wounds makeup.
Yeah, I didn't like Samuel B's Anti-Wonderful, but clearly, there is a fan base for this subject. So, who am I to hold you back?
For more information about Anti-Wonderful, visit the MovieFast Pictures website.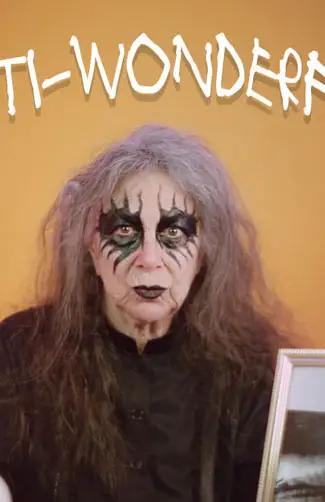 "…clearly, there is a fan base for this subject."