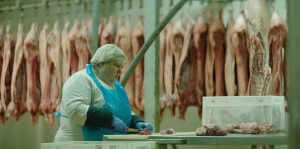 HOLLYSHORTS 2020 FILM FESTIVAL REVIEW! Anna is a 15-minutes drama by Dekel Berenson about the titular, Anna, played by Svetlana Alekseevna Barandich, a middle-aged woman looking to change her bleak and unexciting "routined-life." The events unfold in a small town of East Ukraine in the middle of a cold winter.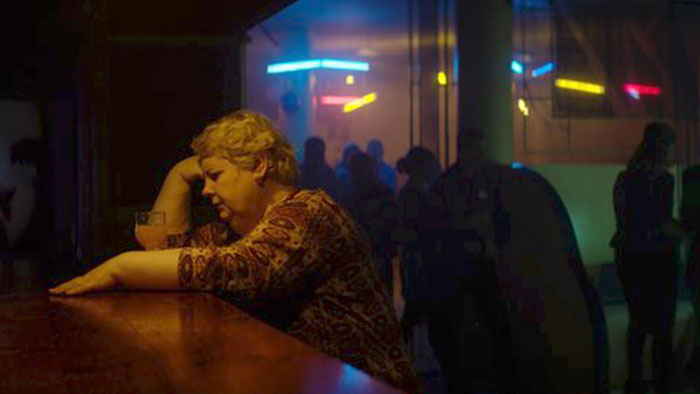 "The Foreign-Love Tour—they promise a better life with love and provide a number for a free meeting."
The film opens on a hangar full of carcasses hanging from the ceiling where two workers are grading the meat qualities very solemnly. After the shift, one of them, our protagonist, walks home alone in the snow. We then see her in a small, crumbling, messy, and unwelcoming kitchen with torn-down walls. Later, our protagonist is back at the meat factory where nobody talks, but we hear a radio in the background playing an advertisement for a company called "The Foreign-Love Tour." They promise a better life with love and provide a number for a free meeting. Our main character seems intrigued as we quickly understand she has a dull and lonely life.
The monotony of our protagonist and the short is broken when a black-haired woman in a fancy red coat is looking for an Anna in a dinner – who we now know is the name of our protagonist. The fancy lady is from an agency that organizes a tour for American men looking for a foreign companion in Ukraine, because, Ukrainian women supposedly have class. She also adds that they come here because 'American women – won't clean, don't want to work, don't want children, keep complaining!' After giving more suggestive details about the nature of the work being 'like a party where you have to mingle and have a good time,' Anna is asked to sign some paperwork to join the agency.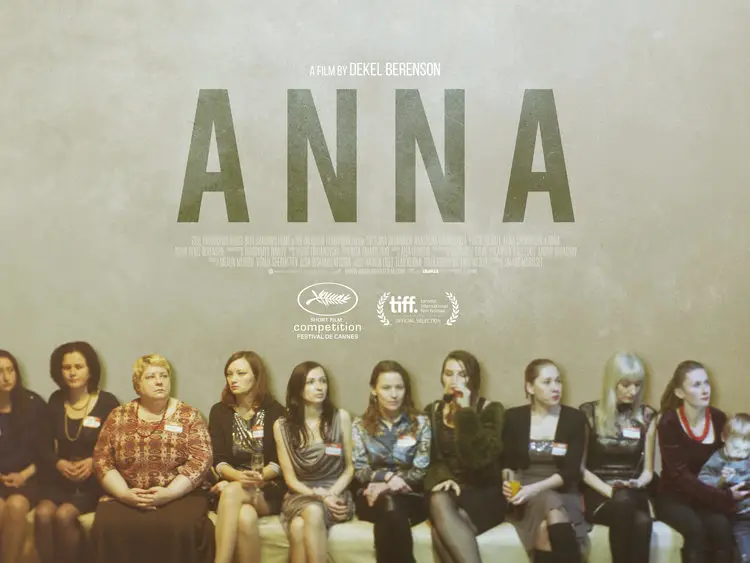 "…the moral of this story could be that life works in a mysterious and sad way."