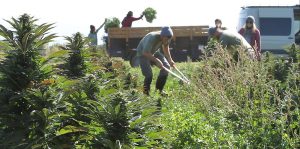 The next step after harvesting is the processing plants, the go-between farmers and manufacturers. These processing plants collect the cannabis from its contracted farmers and process the harvest into hemp seeds and hemp oil. From there the seeds and oils are sent to the manufacturer, who in this film is EVO Hemp co-founders, Ari Sherman and Jourdan Samel. EVO Hemp produces CBD-infused protein and energy bars, protein powders, seeds, and seed oils.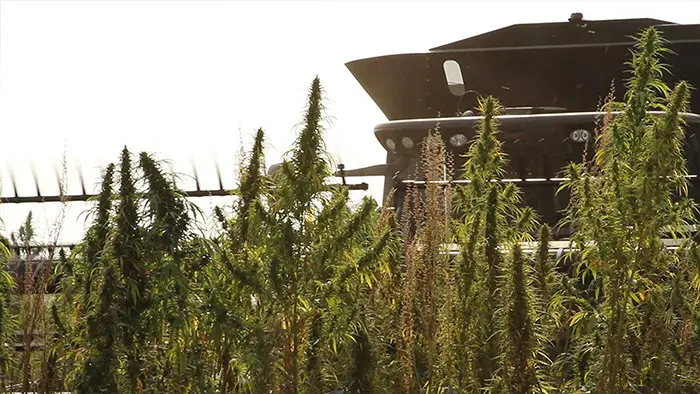 "If you're thinking about getting into this business, then sit back, light up, and enjoy."
From here, American Hemp follows EVO's Sherman and Samel as they attempt to bring their CBD Protein Bars to the mainstream market. While EVO Hemp can be found in small, organic grocery stores, like Whole Foods, they have still yet to crack the big market chain, in the film's case Luckys Supermarkets.
We then get glimpses into the company's operation and business strategy. We first sit in on a meeting with the White Plume tribe, who grows Cannabis without federal interference as they are a sovereign nation. Then there's a phone battle with FedEx in Utah, who refuses to transport their hemp-infused products, in fear of its legality in moving it across states. For clarification, CBD-related products are not prohibited in the U.S. Then we move onto the big Natural Products Expo in Anaheim, CA (living in the OC, I can attest that this is a huge event every year). Here the boys hope to get the word out about EVO Hemp since they can't advertise their protein bars on any traditional platform including social media. The big prize is still scoring with the big grocery chain.
In the end, you'll watch and enjoy American Hemp, only if its very narrow subject matter interests you at all. That subject matter is the business of hemp and hemp-related products. If you're interested in starting your own business or care about the future of this new industry, then you'll find American Hemp compelling. Personally, I found it fascinating, just as an informational exercise, but if you have no stake in the subject matter, then this is a skip. If you're thinking about getting into this business, then sit back, light up, and enjoy.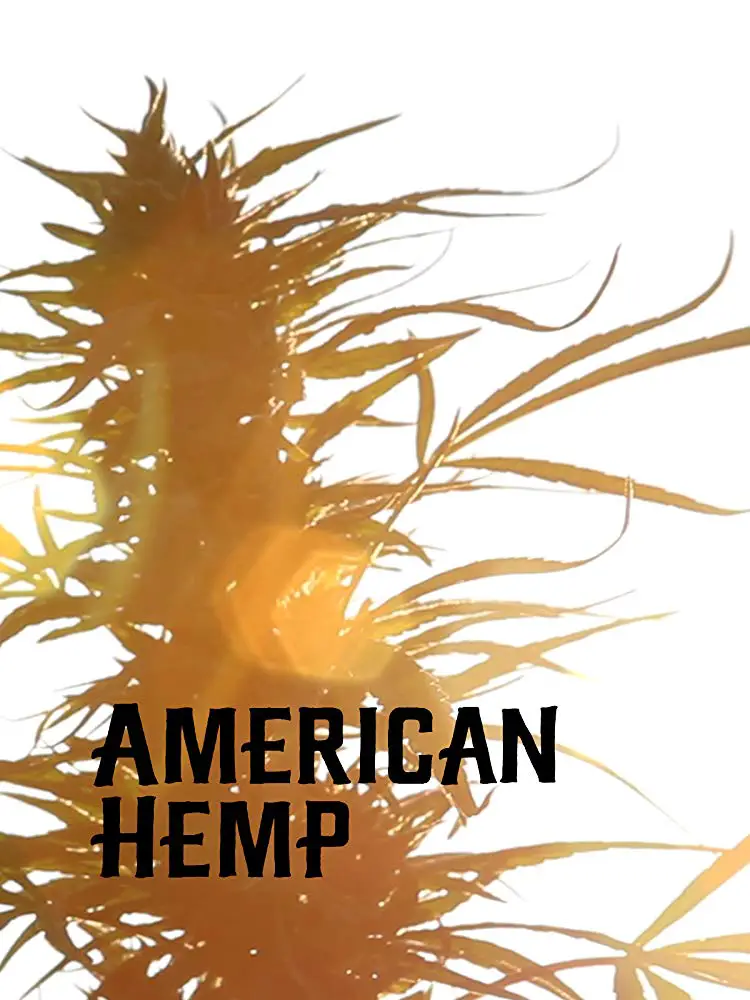 "…a hemp adventure from farm to consumer in the Mile-"High" State"