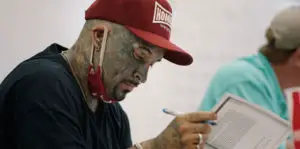 The criminal justice system in America has always been somewhat dysfunctional. Almost Home: Life After Incarceration, a documentary by Bill Wisneski, sheds light on the United States prison system and the vicious cycle of recidivism that it has created. The sad fact is that there is an epidemic of incarcerated people in the U.S., and about 600,000 prisoners are released into American society each year. The question is: what happens to the prisoners after release? Many return to criminal activity because of the limited options that they face, a great many legal restrictions, and social stigmas. Several participants explain that they are only looking for a place to call home, something they were unable to do in their whole lives.
Wisneski shows former inmates who have transcended the past and even earned doctorates. The film reveals that many reformed criminals strive to improve their lives through education. Palomar Community College (in San Diego, CA) implemented a program comprised of a community of formerly incarcerated people dedicated to personal and professional success. The first interview is about a formerly incarcerated gang member who confesses that he shot and stabbed people with his hands. The movie then shows the participant writing in a classroom with those very same hands. He explains that he can use his hands for evil purposes or for good. He says when he uses his hands for good, it comes back three-fold.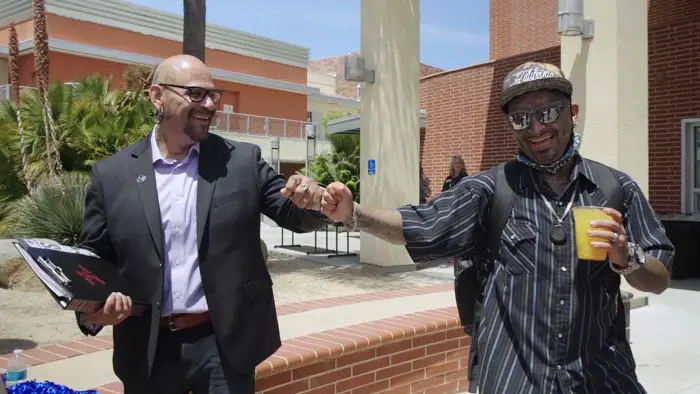 "…many reformed criminals strive to improve their lives through education."
Less optimistic viewers may tend to disregard, dismiss, and label offenders as deviants who do not deserve a second chance. Many feel that they should ultimately be discarded. Some believe that repeat offenders, especially "three-time offenders," pose a legitimate threat to society. The reality is that, yes, some do. However, Almost Home: Life After Incarceration reminds us that Americans should strive for the ideal: everyone deserves a chance at redemption despite their past.
The story is primarily driven by interviews with individuals who have worked to better their lives. It is painful to hear about the difficult and bleak home lives plagued with addiction, abuse, and dysfunction many of these inmates have grown up in. In America, wealth is abundant, and many people grow up in families that are stable and loving. The documentary reminds us that this quite simply is not the experience of many marginalized people on the fringes of society. The film and the people depicted do not try to justify past criminal actions but try to live in the solution of how to change the status quo that has become a crisis in this country.
The movie is simply put together with the participants unraveling the narrative of the social problem. The cinematography is adept and keeps a keen focus on the activities of the participants as they progress in their studies in the program at the college. This focus makes Almost Home: Life After Incarceration empathetic and inspiring, showing that there is hope to change the dysfunctional elements of the criminal justice system. It does not proclaim to have all the answers but does a good job of demonstrating how people can gain a shot at redemption.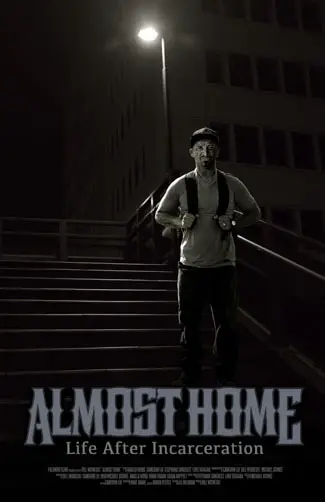 "…empathetic and inspiring...."