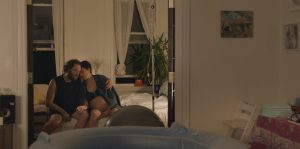 Sam Abbas' feature film, Alia's Birth, is not your typical feature. It is less a straightforward narrative and more like discovering someone's journal. You begin flipping through the pages, stop at a picture or word that piques your interest, and start reading.
This particular "journal" features a same-sex couple, Jamie (Poorna Jagannathan) and Tess (Nikohl Boosheri). The scenes ("pages") include the bliss and peace of awakening in the arms of your lover, shopping in an adult store looking for that perfect "plug," and taking a ceramics class. Soon, the tone becomes much more intense and real as it covers topics like sex, depression, and infidelity. Some moments involve instances of sexual harassment and date rape. Both are tough subjects and told in a way that feels real and not heightened for the sake of being "cinematic."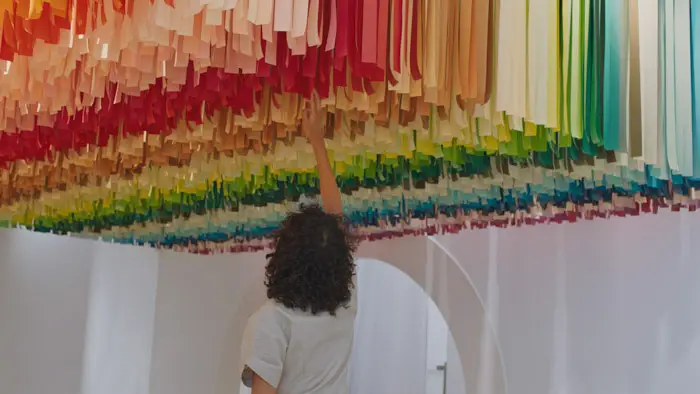 "…the bliss and peace of awakening in the arms of your lover…"
Like a journal, some "pages" of Alia's Birth include things because they are interesting enough to want to remember. For example, Tess goes to a nightclub featuring queer DJ Nicole Moudaber. Then we're treated to a short story of a young teen struggling with endometriosis and her ever-changing hormonal therapy to cope with her condition. The titular Alia's birth via live in-home water birth, which involves neonatal resuscitation, is burned in my brain forever.
The cinematography is worth noting. Director of photography Soledad Rodriguez frames and lights each scene beautifully. The camera is fixed, and we are a fly-on-the-wall to the action. Each shot is suited ideally for the improvised nature of Jagannathan and Boosheri's performances. Unlike most improvisation, Abbas is going for natural and authentic interactions. As a result, dialogue is minimal and efficient. At no time do the actors feel they have to fill the silence.
Alia's Birth falls into the experimental or cinéma verité style of filmmaking. The film is disjointed by design. Though not a documentary, writer/director Abbas opts for natural performances and letting the moments breathe. If you can break the need for a straightforward storyline, you'll find great insight and much to enjoy from Jagannathan and Boosheri's tale. The film is beautiful and poignant and worth giving something different a chance.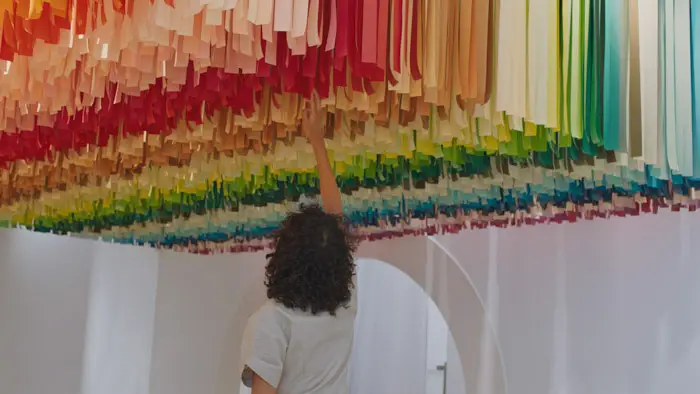 "…frames and lights each scene beautifully."