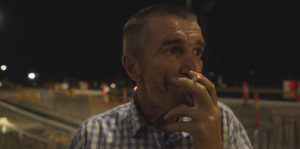 Alexander Gruda, the subject of Ardit Sadiku's eponymous documentary Alexander, seems like an odd choice for the star of a feature-length first. The older immigrant lives in New York City and works as a doorman at one of the Trump Hotels. But behind his boisterous and outgoing personality lies the heart of a rebel.
In 1990, the Albanian was a ship's mechanic in the navy but was subjected to unfair treatment and was set to be court marshaled for dissidence. In a brave act against what was happening to him, Gruda and others wishing to escape the controlling hands of communism hijack the warship and escape to freedom in the United States of America. Sadiku follows Gruda now, his fellow ex-pats, as well as examine how the government spun the story of what happened.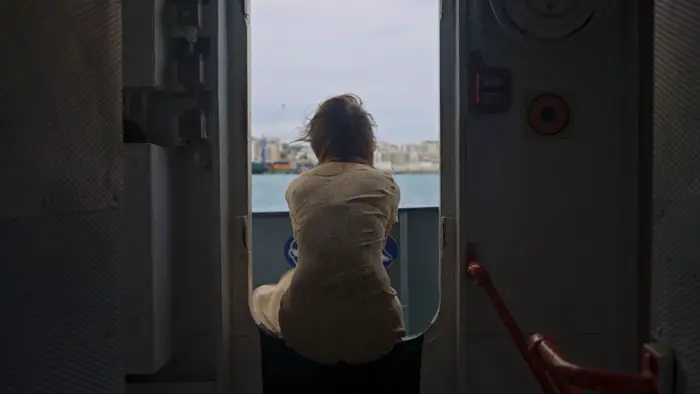 "…Gruda and others wishing to escape the controlling hands of communism hijack the warship…"
Alexander is simple in its approach. There's a point-and-shoot feel to the interviews, though throughout, Gruda reveals a man who just did what he thought was right and still does. However, a lot of the emotional pull comes from observing the subject interact with his countryfolk. A touching conversation between Gruda and a friend shows how much they miss the friends and family members they were forced to leave behind. It is heartbreaking to see how much they miss these people even though they know their actions were the only way to live a real life.
The last 20 minutes of this 80-minute documentary effectively pull on the heartstrings of every audience member. Of course, spoiling anything would ruin its impact, but Sadiku sneakily involves viewers in the socio-political climate throughout, and it pays off well.
Alexander is a standard documentary in presentation. But the choice of subject, Gruda, and his story are absorbing. By the time the credits roll, Gruda comes to represent all humans who wish for a better way of life, not just for themselves but everyone.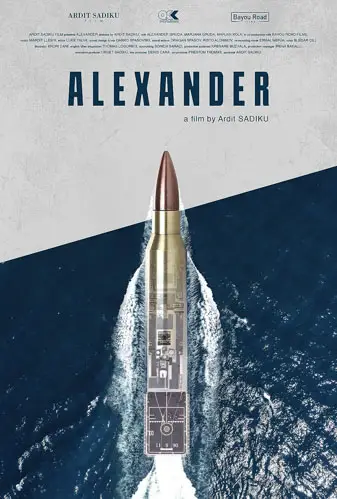 "…effectively pull[s] on the heartstrings..."