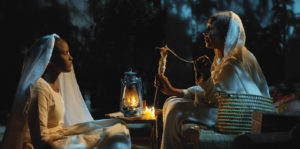 Short films can be just as powerful and effective as a feature-length one. It's comparable to writing, wherein, with brevity, words can have an even stronger impact. I'll take short and to the point over long and drawn out, any day. Writer/director Suzannah Mirghani's Al-Sit makes the most of its brief runtime to maximize potency.
The short film transports us to a small cotton-farming village in Sudan, where the songs of the people are sung in beautiful unison, and marriage is an important status symbol of adulthood. The story centers on fifteen-year-old Nafisa (Mihad Murtada), who has goo-goo eyes for a young man named Babiker (Talaat Farid). But unfortunately, her parents have arranged for her to marry Nadir (Mohammed Magdi Hassan), a Sudanese entrepreneur with plans to get rich off the village's cotton. Al-Sit (Rabeha Mohammed Mahmoud) is Nafisa's grandmother and, most importantly, the village elder, so tradition dictates that she is the one who decides who Nafisa is to marry.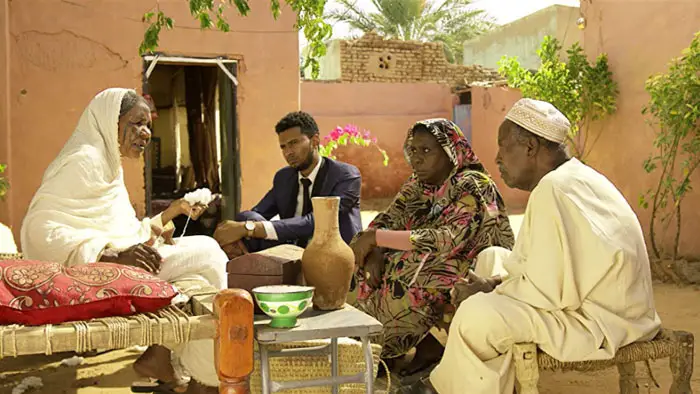 "…her parents have arranged for her to marry Nadir…"
Al-Sit gives us a fascinating glimpse into a different culture while posing quite a dilemma for our protagonist. She has to decide between family and tradition versus going off the beaten path to find true love. Interestingly, Al-Sit would have her granddaughter marry neither man. Instead, she believes Nafisa should get hitched to an older man who is near death, just as Al-Sit did. In this way, she'd be able to reap the special freedoms of being a married woman in the village, without the drawbacks of having to actually deal with a man.
With a twenty-minute runtime, Al-Sit is brisk and entertaining. All of the performances come off as authentic, leaving me with a feeling of having experienced the emotional impact of an effective feature film, but in a truncated time. I wish we could've seen a little more of one of the relationships to give Nafisa's decision some more weight, but that's only a minor criticism.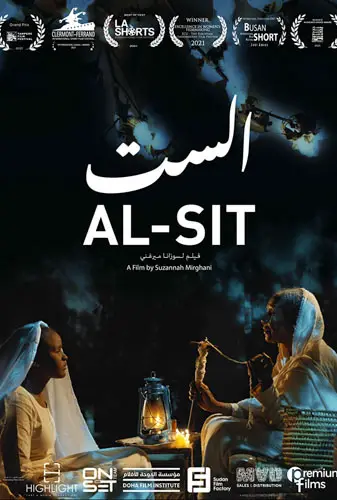 "…the performances come off as authentic..."