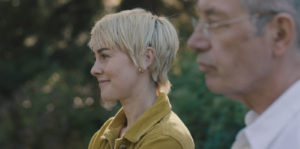 Sixteen years ago, filmmaker M. Cahill's directorial debut, King of California, was almost solely powered by Michael Douglas as the kooky lead. Now, the writer-director's sophomore cinematic endeavor, the low-key drama Adopting Audrey, similarly rests on the shoulders of the magnificent and wildly underrated Jena Malone. Because of her grace, command of the screen, subtlety, and inner resolve, what could otherwise have ended up as just another granola, run-of-the-mill indie morphs into an intermittently incisive – albeit fractured – little study of aimlessness and human connection.
Malone plays Audrey, a drifter who picks up odd jobs to keep her from sleeping in her car. Ironically, she can't even pay her electric bills, despite working as a debt collector. "Don't you ever feel like you just wanna… leave?" she asks one of the folks she calls. Her boyfriend leaves abruptly. She gets fired. Audrey watches cute animal clips on YouTube to keep a semblance of sanity. Inspired by the adoption ads, Audrey decides to put herself up for adoption.
After several candidates, including a pervert, don't fit the bill, Audrey stumbles upon Sunny (Emily Kuroda) and Otto (Robert Hunger-Bühler). The latter is a retired German NASA engineer, a curmudgeon who hates things like society and the internet. "Otto is very… traditional," Sunny explains. He regards Audrey's adoption as an "experiment," and if it doesn't work out by a certain deadline, well, she's on her own. How grumpy is Otto? "The world is still a stinkin' mess," Otto raves. "God is still dead."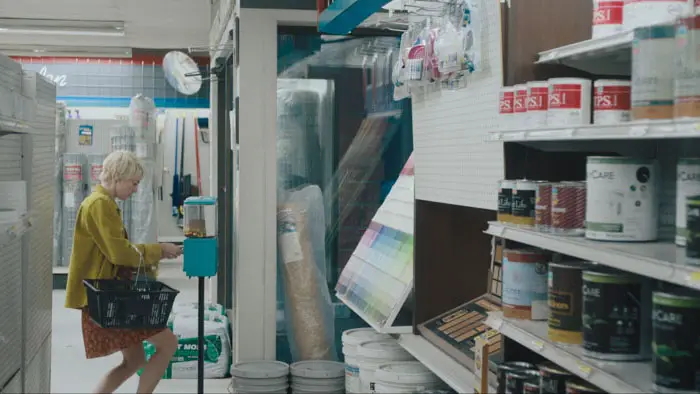 "Inspired by the adoption ads, Audrey decides to put herself up…"
Although one may feel like one knows what comes next, Cahill does have some surprises up his sleeve. Sure, most of Adopting Audrey is by the book. The multi-talented handyman that she is, Audrey learns how to build a treehouse, meets Otto's distanced son John (Will Rogers), and bonds with Sunny. Despite his grumpiness, Otto develops protective/fatherly feelings for Audrey. "I'm talking to you as if you were my child," he tells her during a 4th of July celebration.
Once you get past the odd, far-fetched concept – an adult with parents shedding her inhibitions, setting aside pride, and putting herself up for adoption to avoid loneliness – you get gentle, meandering, small-town cinematic fluff. If Cahill tightened the screws, upped the stakes, and sharpened each scene, this coulda been a contender. As it stands, the most dramatic thing is the protagonist recollecting how her father ran over a chicken when she was a child.
Why aren't filmmakers clamoring for Malone? She's one of our finest actors. Whether Audrey is gagging during a chicken dinner, having an intimate moment with Otto, or accidentally slicing off her finger, Malone makes her utterly believable and relatable. Hunger-Bühler makes for a suitably grumpy and very German Otto and brings to mind Tom Hanks's recent performance as a malcontent in the inferior A Man Called Otto.
Exploring universal themes of seeking familial connection and kindness, Adopting Audrey verges dangerously close to becoming as aimless as its heroine. But because of Malone's sublime performance, it manages to stay on course. Maybe in the future, Cahill could benefit from adopting a different approach.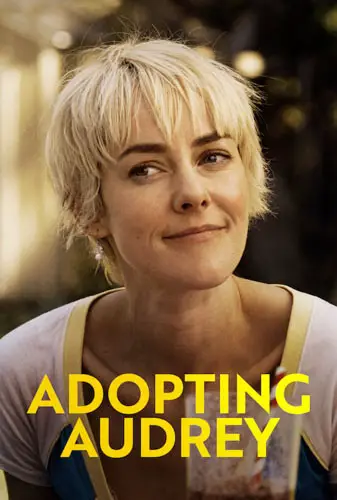 "…[Malone's] one of our finest actors."