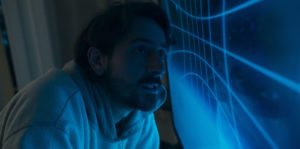 The fantastical romance Adam & The Water is Matthew Appleby's writing and directing debut. Taking place in New York City, the filmmaker eschews the traditional landmarks, making the setting real and lived-in, not a glossy, glamorized version of the city. This works for the plot, which deals with feeling trapped and searching for an escape from the doldrums.
The titular Adam (Qado) wakes up every morning and follows the same routine. The first thing he does is grab his phone and seems to never get off of it, even at work. On dates and even during sex, Adam is disassociated and never fully engaged. But a chance meeting with Eva (Elisa Alemparte) awakens something long dormant inside the wayward man. As Adam and Eva become closer, he breaks out of his routines. But does Adam have the fortitude to push through his limits and maintain his newfound passion for Eva and life? Or will he slip back into the dull comfort of familiarity?
By design, Adam & The Water is a little boring to start. Adam is meant to be a sad sack and despondent. Appleby conveys this well, perhaps a little too well. The problem is that it is hard to root, empathize, sympathize, or engage with a person like that, so long as they make no effort to change. And until he meets Eva, that is Adam to a T. Thankfully, Qado's natural and layered performance keeps viewers glued until an arc begins to form for the main character.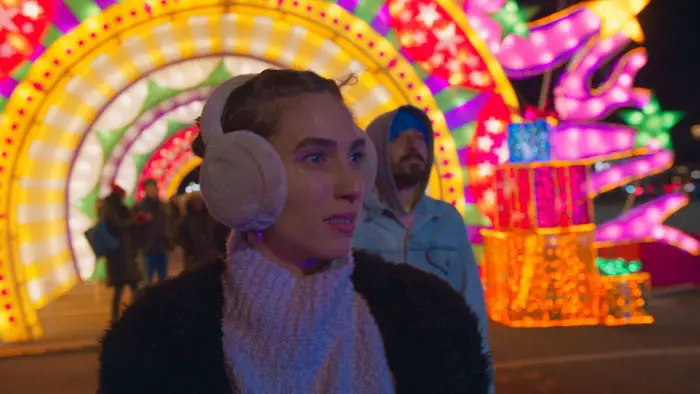 "…Adam is disassociated and never fully engaged. But a chance meeting with Eva awakens something…"
That's a nice segue into Alemparte's breathless portrayal of the enticing Eva. She's a natural talent, oozing charisma every nanosecond she's on screen. Alemparte and Qado's chemistry is through the roof, readily letting audiences buy into their instant romance. They are supported by an excellent supporting ensemble as well.
As a director, Appleby maintains a nice balance between the romance, drama, and fantasy elements. As the movie progresses, the visuals get more avant-garde to illustrate the changes Adam goes through. Bryan Berrios' cinematography in these sequences is stunning, creating a perfect contrast between the dreary before and the exciting after Eva.
Adam & The Water is hard to get into during the initial setup. But once all the pieces are in place and the main characters finally meet, the flick transforms into something sweet, romantic, and magical. Qado and Alemparte are perfectly cast and give their respective roles their all. Thankfully, Appleby does not cop out and ends his film the only way that makes sense.
For more information, visit the Adam & The Water official site.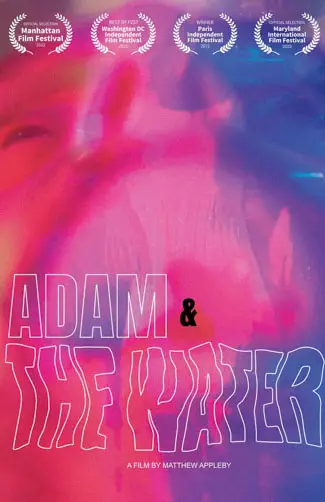 "…sweet, romantic, and magical."