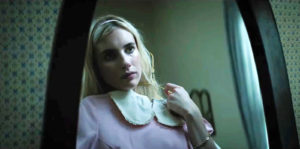 All the trappings one would expect from a haunted house film seem baked into every scene of director Spencer Squire's Abandoned. The optimistic young family seeking a home? A hellish history of the location? Creepy neighbor? The main characters seeing various disturbances, which may or may not be an illusion? All are present in the script by Erik Patterson and Jessica Scott.
Emma Roberts stars as Sara, who, along with her husband Alex (John Gallagher Jr.), seeks respite from the city in a spacious farmhouse. We know as little about them as they know about the house, but it's clearly evident that things are not well with either. The couple's newborn is colicky, and his incessant crying has made it difficult for Sara to connect fully. Around her wrist, she wears a rubber band, and when she feels her anxiety mount, she tugs it in order to literally snap out of her thoughts. Sara and Alex soon learn pieces of the house's history, in which atrocities were committed involving the children who lived there four decades prior. She becomes fixated with the details, finding remnants that further spark her interest.
Alex, a veterinarian, travels to nearby farms for work but seems hesitant to leave Sara in care of the child for long stretches of time in her disturbed state. Sara's visions begin to escalate, and her persistence in pursuit of the past results in neglecting the well-being of her infant son. On more than one occasion, the child is mere seconds from injury due to her negligence. Adding to the mystery, the couple receives several unannounced visits from a neighbor (Michael Shannon) who knows much about the house and appears still deeply disturbed by it.
On the surface, Abandoned appears to travel similar paths to its countless predecessors: a little Amityville Horror, a touch of The Shining, and shades of The Orphanage. But the film favors focusing on Sara's weakening condition over gratuitous jump scares and remains dedicated to exploring her possible post-partum depression.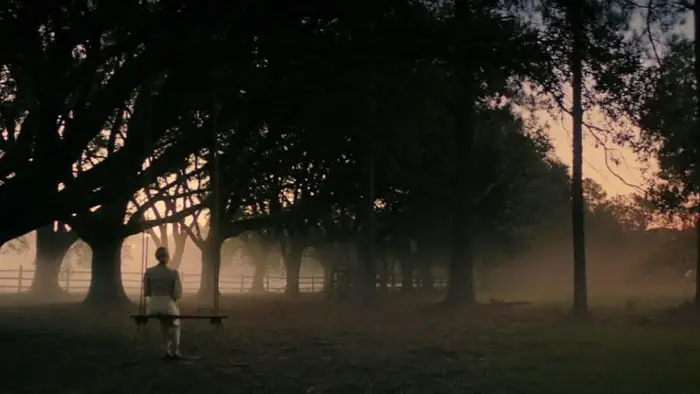 "…the couple learns pieces of the house's history, in which atrocities were committed…"
Roberts has been quietly establishing her bona fides in the horror genre, with turns in Scream 4, American Horror Story, The Hunt, and the chillingly atmospheric The Blackcoat's Daughter. She also serves as a producer here, and it's easy to see what attracted her to the role. She's thoroughly convincing, balancing her mental fragility while coming to terms with her home's haunting history.
The always-welcome Shannon has only a handful of scenes but delivers just enough ambiguity to the proceedings to straddle the line between psychosis and the supernatural. He provides Sara with kernels of information but refrains from details not only for her safety but the obvious personal scars he bears from the residence.
Abandoned breaks no new ground, but Squire's measured, thoughtful approach to the subject matter never uses Sara's mental health as a stigmatizing narrative crutch. Instead, the film's interest is in her coming to terms with her struggles as a new mother. Sound designer Connor Leander delivers much of the jolts with his effectively jarring creaks and squeaks that feel authentic and earned.
The resolution may seem a bit too pat, and those looking for more straightforward horror may walk away disappointed. But still, Abandoned delivers tension with a more nuanced approach to a particularly emotionally vulnerable stage of life.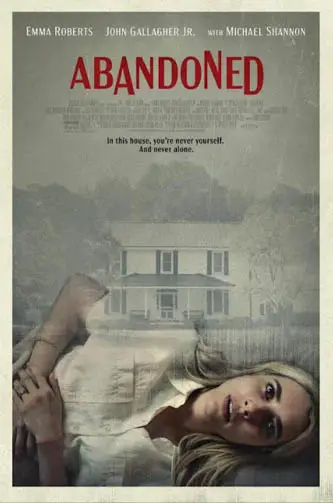 "…delivers tension with a more nuanced approach..."