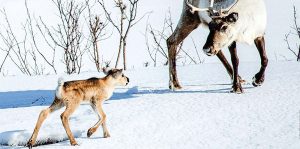 A Reindeer's Journey follows in the hallowed tradition of March Of The Penguins, Winged Migration, and Born To Be Wild. That is to say; it is a documentary following one kind of animal (or just one individual in particular) during a very defined period of time. The audience will see the world through that animal's eyes and learn what they do. The trick of the film is to get the viewer into the headspace of the animal properly. Otherwise, the film will not work.
As can be surmised by the title, A Reindeer's Journey focuses on reindeer, one reindeer to be precise. Ailo, who we are introduced to just minutes before he is born, is a curious and adventurous animal. He, along with his mother and their herd, lives in Lapland. This region is the northmost area of Finland and is comprised of subarctic wilderness.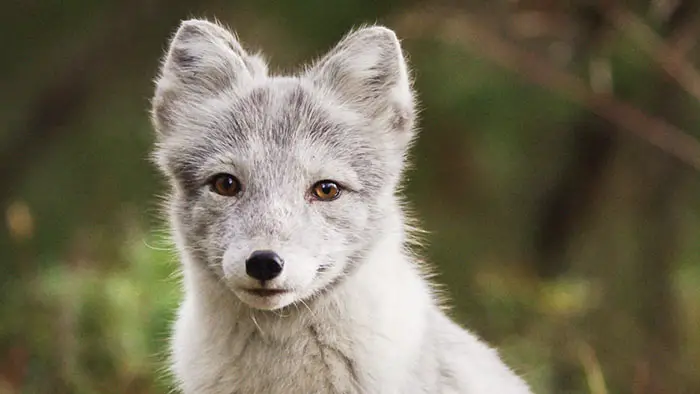 "Will Ailo the reindeer survive the predators and the weather to see his first birthday?"
As such, the newborn protagonist must brave harsh weather and hope to reach the fields of spring before the mountain paths get too snow-covered. On his journey, Ailo meets various other creatures such as European polecats (ferrets) and bears. Will Ailo, the reindeer, survive the predators and the weather to see his first birthday?
A Reindeer's Journey is directed by Guillaume Maidatchevsky, from a story by Morgan Navarro and Marko Röhr. Donald Sutherland provides the English narration, and the film works 95% of the time. The gorgeous natural landscapes of Lapland are stunningly brought to life by beautiful cinematography. Seeing the reindeer against the Northern Lights at night is a magnificent sight to behold.
There is also quite a bit of charm in the animals themselves. A white polecat's numerous attempts at stealing eggs from a tree are amusing. Ailo's reactions to discovering new species of animal (new to him at least) prove effective at helping the audience understand what the reindeer is thinking.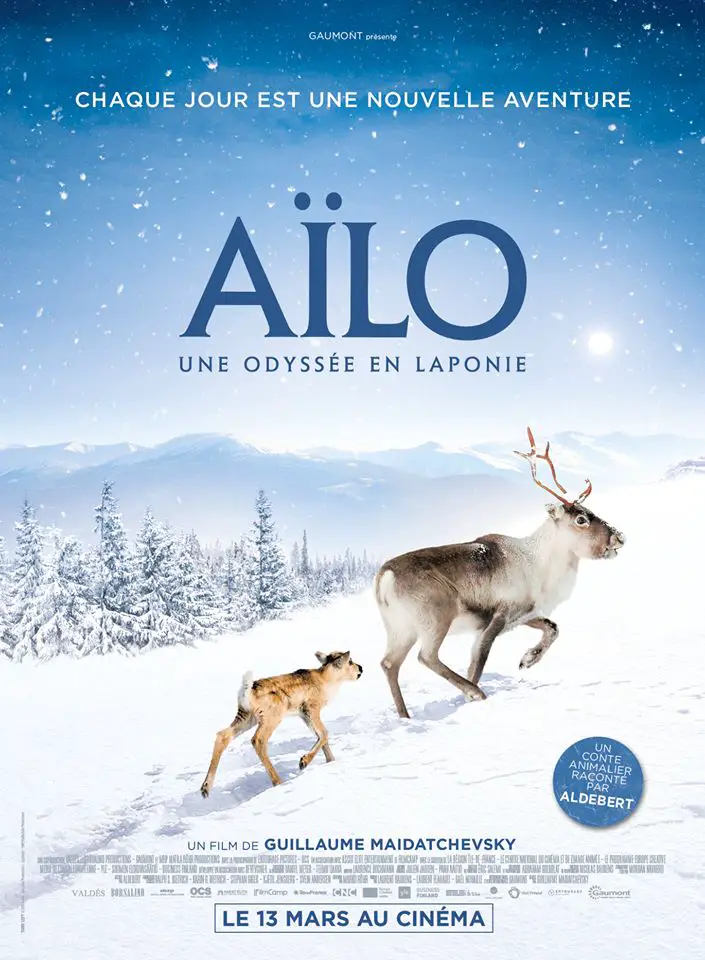 "…a bit of charm in the animals themselves."