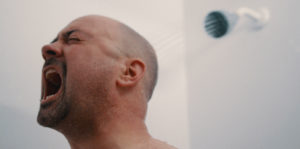 In Spencer LeGros and Alex Hinsch's documentary, A Letter From Home, they present a message that seems to be lost to the world today. Even though life may have dealt you the worst hand imaginable, there is hope. The key is you have to look for it.
A Letter From Home is the story of Jason Graven, an Iraq war veteran, who is writing a letter to the daughter he never knew. After his father left him as an infant, Graven grew up directionless, and he aimlessly wandered into an unwanted pregnancy. His daughter was unknowingly given up for adoption. After he lost a custody battle, Graven enlisted in the military to prove he could provide his child with a better life. Instead, he ended up with PTSD and a lifelong struggle with suicide and depression.
"…an Iraq war veteran…writing a letter to the daughter he never knew."
Graven ultimately found hope in creating the non-profit organization Task Force 20. On the advice of a fellow veteran, he turned his life around by working out in a gym. This daily discipline was essential in helping him to quit smoking and drinking. The friendships he developed helped his depression and the formation of his non-profit.
Task Force 20 was created to stem the tide of suicides among U.S. Veterans. Dave Sims was a Vietnam war veteran who sprayed Agent Orange along the Vietnam river to kill the foliage. In the 1980s, Sims suffered from severe nerve damage leaving him barely able to walk. Adam Konrad is a man who should have the world in the palm of his hand, but after tours in Afghanistan, he suffers from severe PTSD. Though their stories are different, the two are able to spur each other on, thanks to a thriving community of veterans.
LeGros and Hinsch bookend their film with Graven reading a letter to his daughter. It's a heartfelt moment as Graven explains the boy he was when she was born and the man he's become today. Blending the letter with interviews from Graven, Sims, and Konrad and some carefully selected photos and video, the filmmakers have pieced together an engaging and inspiring documentary. We are never short on inspiring documentaries like A Letter From Home.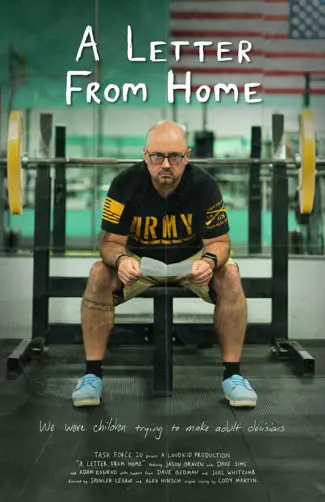 "…engaging and inspiring..."