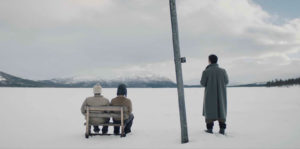 Kurdish writer-director Hisham Zaman's A Happy Day is a darkly comedic and often poignant tale of teen refugees waiting to move on with their lives. Hamid (Salah Qadi), Aras (Ravand Ali Taha), and Ismail (Mohamed Salah) are housed in a refugee camp in Northern Norway. They are treated well but stranded in the icy mountain region far from their homeland and bored to tears. They have heard that beyond the mountains lies a beautiful city they could go to if they slip out of the camp and make it through the frozen passes. The friends spend their days planning this challenging escape.
"…once Hamid, Aras, and Ismail become adults, they will no longer be welcome in Norway…"
One day, Hamid, Aras, and Ismail make their break for the fabled town. They don't get very far across the snow and ice of a frozen lake before they're picked up by the local police and brought back to the center. The focus on this endeavor and their daily lives is thrown into chaos when Hamid falls in love with a beautiful newcomer to the refugee camp, Aida (Sarah Aman Mentzoni). Hamid has no experience with romance, which makes him awkward and hesitant around her. She's a fireball and pulls him along at her pace. He is a poet and shares his writing with her.
The teens' desperation to escape before they are 18 builds daily. They're safe in the camp until then, but once Hamid, Aras, and Ismail become adults, they will no longer be welcome in Norway and will be deported back to the dangerous countries they fled. This is the actual refugee policy in Norway. Zaman explains the process: "Some unaccompanied minors arrive aged 15, they get a rejection letter from the government at 16, then they get a chance to appeal aged 17, but the system in place waits for them to be 18 to throw them out."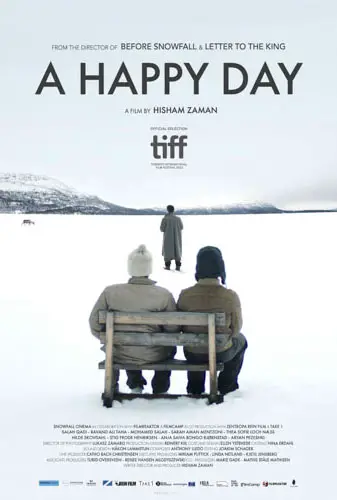 "…based on the extensive research Zaman did on Norway's controversial refugee policy..."