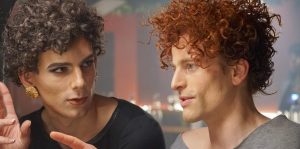 Writer/director Ricky Mastro's 7 Minutes starts by introducing young lovers Kevin (Paul Arvenne) and Maxime (Valentin Malguy). During a vacation together, things get out of hand, resulting in both of their deaths. Kevin's dad Jean (Antoine Herbez), a police officer, finds the two lovers hanged in their hotel room. When autopsy results come in, it's revealed that they died of a drug overdose, with Kevin dying seven minutes after Maxime.
With the results in, the local police department is unwilling and unable to pursue the case any further. However, the determined and unconvinced Jean takes it upon himself to find the facts behind what happened to Kevin and Maxime. His investigation divulges truths that he could never fathom. But all Jean really wants is the truth.
Not long after the tragedy that starts the story, multiple mirror shots are used in scenes where Jean is alone. Mirror shots depict how someone feels about themselves or how viewers are expected to view them. Director of cinematography Luca Russo crafts a shot unlike anything I've seen before—a three-pane mirror shows Jean from multiple angles, depicting a conflicted man, incapable of seeing what is true. This incredibly unique shot ultimately captures 7 Minutes in its entirety. Viewers cannot be sure what exactly is happening until the truth is finally disclosed, making the scene in question one of the most insightful and cryptically revealing that I've seen in some time.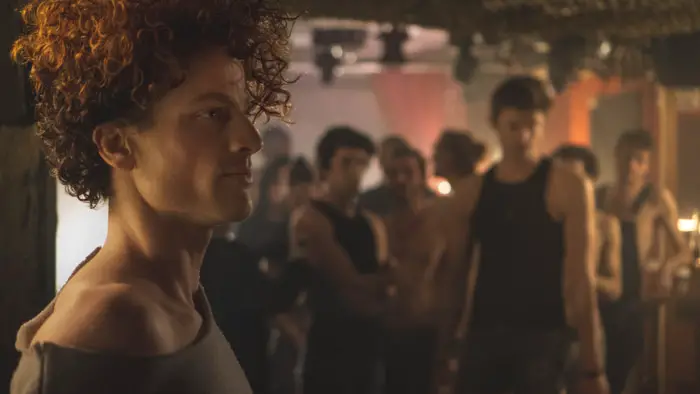 "…all Jean really wants is the truth."
As the movie slowly reveals who Jean is and how he feels, 7 Minutes relies heavily on Herbez's performance. He is the glue that holds the story and the film together, making it absolutely necessary that his execution be nearly flawless. Jean is calm and straightforward in comparison to almost all of the other characters. Jean is less than appealing, borderline emotionless, and dull, and he is the key to the story. His reserved personality allows viewers to come to conclusions on their own and avoid being distracted by any exaggeration. Herbez is brilliant in his portrayal of this unassuming man and brings to life the heartbreaking scenario of losing a child.
Throughout much of 7 Minutes, Jean participates in several activities that divert him from his goal of finding out what really happened to his son. A lot of what takes place distracts viewers from the plot and feels unnecessary. As 7 Minutes is filled with nonessential moments of lust and emotional cavalcades, Mastro is forced to abruptly conclude the series of events in an unappealing fashion. Even with everything that takes place, viewers are given information that feels like it's leading somewhere, but suddenly it appears that the film has reached its potential and comes to a conclusion. Questions are never definitively answered, characters make rash decisions, and the growing story ultimately feels unfulfilled.
The story is endearing, the acting is superb, particularly Herbez as Jean, and the emotional connection between the film as a whole, and the audience is quite strong. 7 Minutes has all the makings of a successful movie, and Mastro lays out everything nicely. However, he appears to rush to the conclusion, leaving viewers less than impressed with how quickly the developing story falls off. To see so much potential fail so miserably in the closing seconds is disappointing and disheartening. As a viewer, it's important to remember that it's not always the destination, but the journey, and the journey through 7 Minutes is superbly entertaining.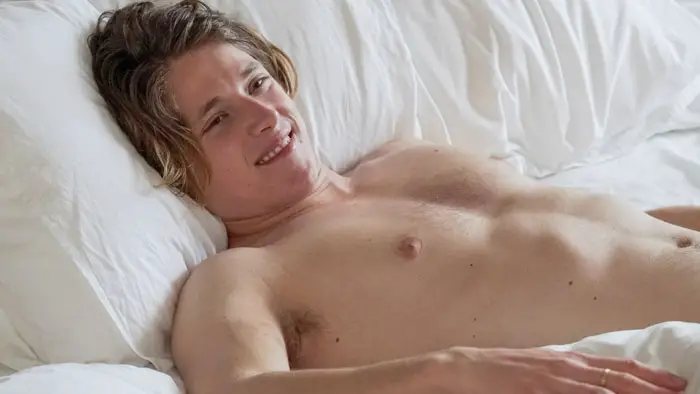 "…...the journey...is superbly entertaining."