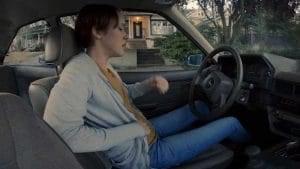 From the producer of Safety Not Guaranteed, Seattle production company Electric Dream Factory announces the premiere of Arcadia Flats, a VR film "cinematic 360 experience" available from March 1st exclusively  on Jaunt's streaming platform.
Jaunt VR has 300+ films, the largest library of immersive and 360 experiences across all platforms including native iOS and Android mobile apps.
Arcadia Flats follows Alice (Jessica Martin) as she attempts to outrun supernatural forces. Ivan (Evan Mosher) comes across her car on a dark, deserted road. Who will survive the night?