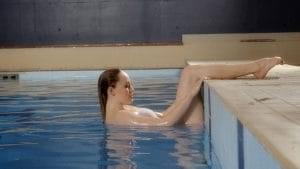 Director Jérémie Battaglia's award-winning documentary Perfect, which follows the Canadian synchronized swimming team, is coming to VOD on May 1st. The doc goes beyond the beauty, to the brawn it takes to qualify for Rio 2016.
Perfect reveals the struggles the team encounters as they suffer concussions, black eyes, dislocated knees and sacrifice all on their quest for perfection. These elite athletes can run a 400-meter sprint all while holding their breath, and smiling. Perfect goes beyond the sequins and mascara to follow a team of passionate athletes willing to do whatever it takes to make it to the Olympics.
Enjoy an exclusive clip from the film.