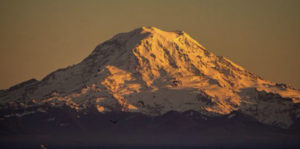 The Vashon Film Institute (VFI), a new non-profit organization dedicated to fostering independent filmmaking in the Pacific Northwest, has announced its feature slate for its inaugural Vashon Island Film Festival (VIFF), August 12-14, 2022. VIFF will screen ten features and ten shorts known and distinguished on the independent film festival circuit. In addition, the Festival will present an Opening Night Gala, Saturday Night Soiree, and two seminars delivered by notable film industry guests.
"The Vashon Film Institute was originally founded to host a summer film intensive for youth, including scholarships for students who might not otherwise afford to attend," says VIFF Founder, film producer, and island resident Mark Mathias Sayre. "We'd originally hoped to create a community event that supported the youth program, and this is how the Vashon Island Film Festival was born. However, our goal posts have shifted slightly for our inaugural year: 100% of the net profits will go to the family-operated Vashon Theatre, a cultural landmark built in 1947 which, like many other theatres in a post-pandemic world, has struggled to keep its doors open. We still plan to institute the youth program in 2023 but plan to finance that primarily through grants and donations."
VIFF will screen an array of esteemed features, eight narratives, and two documentaries, curated by Sayre and the VFI programming team. All screenings are slated to take place in person.
"Programing the festival ourselves offered us the advantage of quality control," says Sayre. "We sought out a handful of varied and exceptional films that have resonated with audiences on the festival circuit. As such, we have some of the best performing films on the circuit this year, including the features that won SXSW and Tribeca, so in many ways, this is a festival showcasing 2022's crème de la crème."
Sayre adds, "We've got coming-of-age stories, a civil war epic, a 1950s creature feature throwback, pandemic comedies, and a character study about grief, to name a few. I think there's something for everyone in this year's program."
The narrative features include Nick Richey (Low, Low) 1-800-HOT-NITE, which follows 13-year-old Tommy (Dallas Dupree Young) after he loses his father to a drug raid and embarks upon an urban odyssey guided by a phone sex operator (Ali Richey) and with the help of his two best friends, O'Neill (Gerrison Machado) and Steve (Mylen Bradford). The film world-premiered at Santa Barbara and most recently captured the 2022 Dances with Films Audience Award for Fusion Features and Filmocracy's award for Best Narrative Feature.