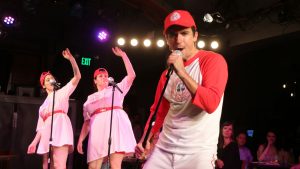 The parody stays in true in the Unauthorized Musical Parody of the classic film A League of Their Own. Taking its inspiration directly from the film, two sisters, Kit Keller and Dottie Hinson, join the first female professional baseball league and struggle to help it succeed amidst their own growing  rivalry. This story serves as a historical snapshot, reminding the audience of the social impacts of World War II when most men were off fighting in the war. While remaining historically relevant, this performance and timeless music is about self-growth with an enticing, modern fem-pro twist. Combine the film parody with drama, modern music, breakout dance numbers and you've got a home run! (We could not resist.)
But, you guys, the Unauthorized Musical Parody of A League of their Own is even more fun! While you can see the film and choose to be triggered (or not), why not experience the Unauthorized Musical Parody show live in Los Angeles? Congrats UMPO team, you nailed it again! The play hits all the best parts of the film and becomes its own thing entirely. Singing! Dancing! Comedy! Masterful improv! Don't miss it. The UMPO (The Unauthorized Musical Parody Of) Series merges movies and musical theatre, revisiting and retooling popular films for live audiences. Performed with a live band and slews of hit pop songs to help tell the stories, UMPOaudiences have been cheering and laughing since 2015. So check it out and get out of your seats and dance, the show plays through September 29, 2019. Rockwell Table & Stage is located in Los Feliz at 1714 N. Vermont Ave, Los Angeles. Tickets are now on sale.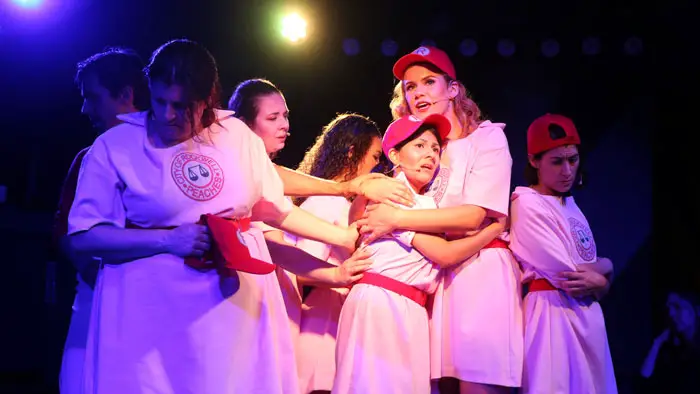 Singing! Dancing! Comedy! Masterful improv!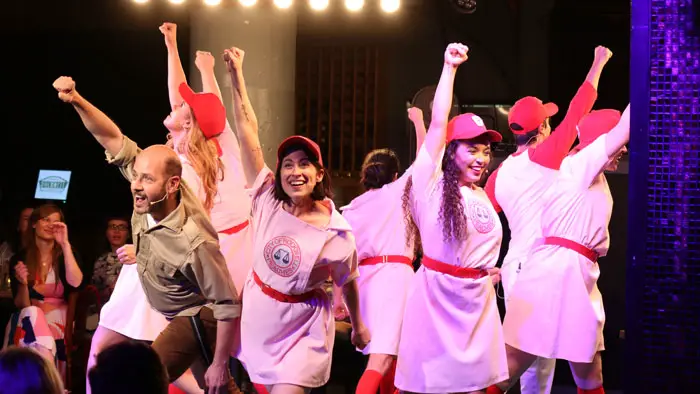 Congrats UMPO team, you nailed it again!