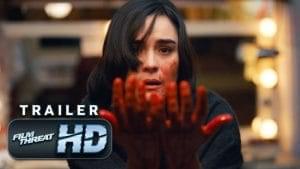 When it comes to weather, June usually means "June gloom." But June also brings a whole round of new movie trailers. When it comes to getting to a movie theater, we always arrive early just so we can see new trailers. Now we all know when you show up to your regular studio factory multiplex, you'll be bombarded with trailers for major motion pictures that you've probably already seen on your phone. And there won't be one indie movie among them.
So, we're here to offer a few alternatives. Most of these indie film trailers we've curated for you will not be seen in a theater anywhere. And there are some truly amazing and insane movies in this collection, just check out that Dolls trailer.
Don't be afraid, take a look at our June round up of the best independent film trailers (that you will never find at an actual movie theater. Well, most of them anyway.) To see more, subscribe to Film Threat's YouTube channel so you don't miss a thing.