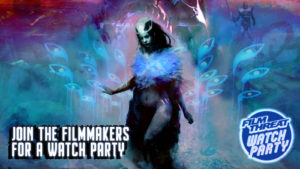 Be a part of a special watch party for the indie animated feature The Spine of Night featuring the voice talents of Lucy Lawless, Richard E. Grant, Larry Fessenden, Betty Gabriel, Joe Manganiello and Patton Oswalt. We'll be joined by directors Morgan Galen King and Philip Gelatt who will tell all about this incredible indie film — this will be a watch party to remember!
When ancient, dark magic falls into sinister hands, a group of heroes from different eras and cultures must band together to defeat it at all costs. The Spine of Night is an old-school rotoscope animated film independently produced and hand-drawn frame-by-frame by a small dedicated group of artists. Inspired by the cult classic works of artists like Ralph Bakshi, Frank Frazetta, Philippe Druillet and Moebius and the fantasy genre as it was in the 1970s — boundary-pushing, politically progressive and utterly fearless.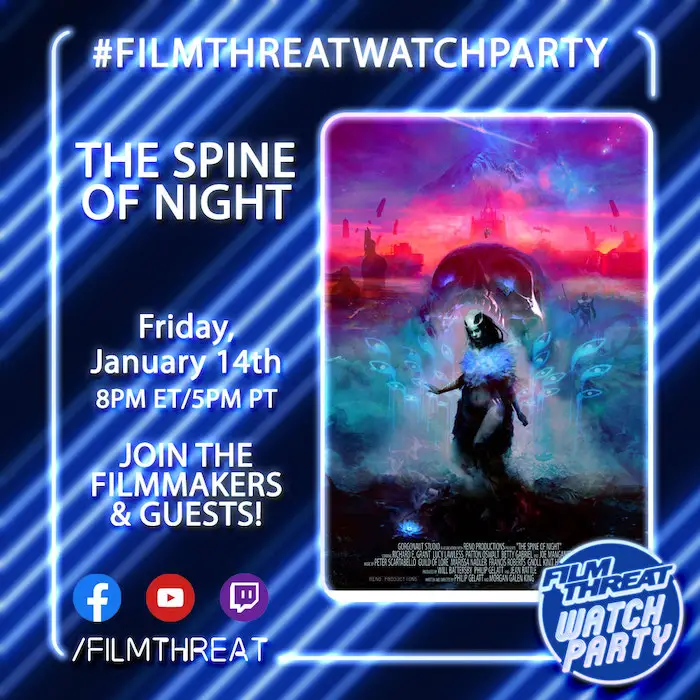 WATCH WITH US LIVE! Our Film Threat Watch Parties are a "Second Screen Experience." So put the film on your TV and watch our running commentary on your computer, tablet, iPad, or mobile device. And please comment and ask questions during the watch party. The cast and filmmakers will respond live.
Be a part of the conversation and see The Spine of Night with the filmmakers at 8 PM Eastern Time/5PM Pacific Time on Friday, January 14th on Twitch, YouTube, Periscope via Twitter or on Facebook Live.
And if you miss the Watch Party live, you can still catch it on YouTube.