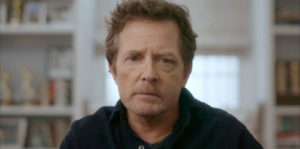 The Eighth Annual Critics Choice Documentary Awards, hosted in New York City, concluded with Still: A Michael J. Fox Movie emerging as the night's big winner. The Critics Choice Association (CCA) event saw this riveting documentary clinch five awards, including the prestigious Best Documentary Feature.
Directed by Davis Guggenheim, Still: A Michael J. Fox Movie garnered widespread acclaim, securing additional wins in categories such as Best Director, Best Editing (awarded to Michael Harte), Best Narration (by Michael J. Fox himself), and Best Biographical Documentary.
The Critics Choice Documentary Awards annually honor exceptional documentaries released in theaters, on television, and on major digital platforms. These accolades are determined through the votes of qualified CCA members, highlighting the diverse and dynamic landscape of documentary filmmaking.
Other significant achievements of the evening included 20 Days in Mariupol and American Symphony, each taking home two awards. 20 Days in Mariupol won Best First Documentary (Mstyslav Chernov) and Best Political Documentary, while American Symphony was recognized for Best Score (Jon Batiste) and Best Music Documentary.
The Deepest Breath also stood out, winning dual awards for Best Cinematography (Tim Cragg) and Best Sports Documentary. The Best Archival Documentary award was presented to Being Mary Tyler Moore, and JFK: One Day in America was honored as Best Historical Documentary. Secrets of the Elephants received the award for Best Science/Nature Documentary.
In a unique outcome, the True Crime Documentary category saw a tie, with both Lennon: Murder Without a Trial and Telemarketers being honored. The Last Repair Shop was acclaimed as Best Short Documentary, and The 1619 Project was named Best Limited Documentary Series. ESPN's 30 for 30 continued its success, winning Best Ongoing Documentary Series.
A special moment of the ceremony was the presentation of the Pennebaker Award to esteemed documentarian Ross McElwee. This award, named in honor of D A Pennebaker, a previous recipient of the Critics Choice Lifetime Achievement Award, was presented by Chris Hegedus, Pennebaker's widow and collaborator.
Christopher Campbell, Vice President of Documentaries at The Critics Choice Association, commented on the event's significance, praising the reunion of familiar faces and the introduction of new filmmakers. He extended congratulations to all the winners, honorees, and contributors who made the eighth edition of the awards a success.
The ceremony was sponsored by National Geographic Documentary Films as the Presenting Sponsor for the fourth consecutive year. Amazon MGM Studios and Netflix served as the Catalyst Sponsors, with Milagro Tequila as the Spirits Sponsor.
For further details on the Critics Choice Documentary Awards, including streaming information, a full list of nominees and winners, and more insights into this year's event, visit the Critics Choice Association website.
Winners of the Eighth Annual Critics Choice Documentary Awards
BEST DOCUMENTARY FEATURE
Still: A Michael J. Fox Movie
BEST DIRECTOR
Davis Guggenheim – Still: A Michael J. Fox Movie
BEST FIRST DOCUMENTARY FEATURE
Mstyslav Chernov – 20 Days in Mariupol
BEST CINEMATOGRAPHY
Tim Cragg – The Deepest Breath
BEST EDITING
Michael Harte – Still: A Michael J. Fox Movie
BEST SCORE
Jon Batiste – American Symphony
BEST NARRATION
Still: A Michael J. Fox Movie – Written and Performed by Michael J. Fox
BEST ARCHIVAL DOCUMENTARY
Being Mary Tyler Moore
BEST HISTORICAL DOCUMENTARY
JFK: One Day in America
BEST BIOGRAPHICAL DOCUMENTARY
Still: A Michael J. Fox Movie
BEST MUSIC DOCUMENTARY
American Symphony
BEST POLITICAL DOCUMENTARY
20 Days in Mariupol
BEST SCIENCE/NATURE DOCUMENTARY
Secrets of the Elephants
BEST SPORTS DOCUMENTARY
The Deepest Breath
BEST TRUE CRIME DOCUMENTARY – TIE
Lennon: Murder Without a Trial
Telemarketers
BEST SHORT DOCUMENTARY
The Last Repair Shop