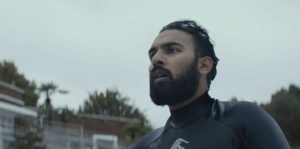 The Creo Art Group and Sony announced the shortlist for the first edition of the Sony Future Filmmaker Awards. Established by Creo and sponsored by Sony as a major new annual awards program for short films, the Sony Future Filmmaker Awards set out to elevate original voices from around the globe with a fresh perspective on storytelling. The winners will be announced on February 22, 2023, at the Cary Grant Theatre on the historic Sony Pictures Studio lot in Culver City, California, followed by an exclusive three-day industry immersion experience led by Sony Pictures executives for all the winning and shortlisted filmmakers. The winners will also be rewarded with cash prizes and a range of Sony's Digital Imaging equipment.
The inaugural competition ran from July 26 through December 13, 2022, drawing a huge response: over 4,000 films by more than 3,000 filmmakers in 140 countries. From this diversity of submissions, 30 films have been shortlisted in six categories: Filmmaker Fiction; Filmmaker Non-Fiction; Filmmaker Environment; Student Filmmaker Fiction; Student Filmmaker Non-Fiction; and Future Format. The shortlisted stories range from the moving personal account of a survivor of the brutal Pinochet regime to an Afro-futuristic fairytale of love, from an indigenous Mexican town threatened by criminal groups to an indigenous community in the threatened rainforest of British Columbia, from the magical realism of a student whose new eraser rubs out the lines that divide his country to the horror-fantasy of a young boy trapped inside the body of a zombie. Representing a truly global perspective on filmmaking, the shortlist includes films from Argentina, Australia, Brazil, Canada, China, Colombia, Cuba, Hong Kong, India, Italy, Nigeria, the Republic of Korea, Spain, Taiwan, the UK, Uganda, USA, Venezuela, and Vietnam.
"…to elevate original voices from around the globe with a fresh perspective on storytelling."
The 30 shortlisted filmmakers were chosen by a panel of leading industry experts chaired by award-winning British theater, television, and film director Justin Chadwick (Mandela: Long Walk to Freedom, The Other Boleyn Girl, Tulip Fever). In addition to Chadwick, this year's jury comprised leading and celebrated figures from the film industry, including Nicole Brown, President of TriStar Pictures (I Wanna Dance with Somebody, Matilda the Musical, Baby Driver); Jeremy Barber, Partner, Motion Picture Literary and Talent, United Talent Agency; and Sir Roger A. Deakins, Academy award-winning cinematographer (Blade Runner 2049, Skyfall, 1917).
FILMMAKER
The Filmmaker competition elevates original voices that bring a fresh perspective to storytelling.
In the Fiction category, the shortlist includes:
The Non-Fiction category shortlist is composed of:
The Environment category is run in association with Sony Pictures Television's "Picture This" initiative, which champions creativity that communicates a positive future for the planet. The shortlist comprises:
STUDENT FILMMAKER
The Student Filmmaker competition rewards the talent soon set to shape the industry.
The Fiction category shortlist includes:
The Non-Fiction category shortlist is composed of: 
FUTURE FORMAT
The Future Format competition challenges filmmakers to respond to a new technical brief each year. This year, submissions were to be exclusively shot on a smartphone. The shortlist is comprised of the following:
TO LEARN MORE ABOUT THE 30 SHORTLISTED FILMMAKERS, PLEASE VISIT SONYFUTUREFILMMAKERAWARDS.COM