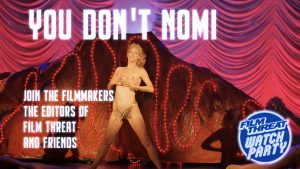 Join the filmmakers behind the wildly entertaining documentary You Don't Nomi along with some very special guests and the editors of Film Threat for a watch party. You Don't Nomi explores the history of the 1995 erotic drama film Showgirls. Watch You Don't Nomi with us and join the conversation on our livestream. We'll have an amazing line-up of guests including director Jeffrey McHale, Peaches Christ (drag queen, duh), Jeffery Conway (the poet) and April Kidwell (Nomi, off-Broadway).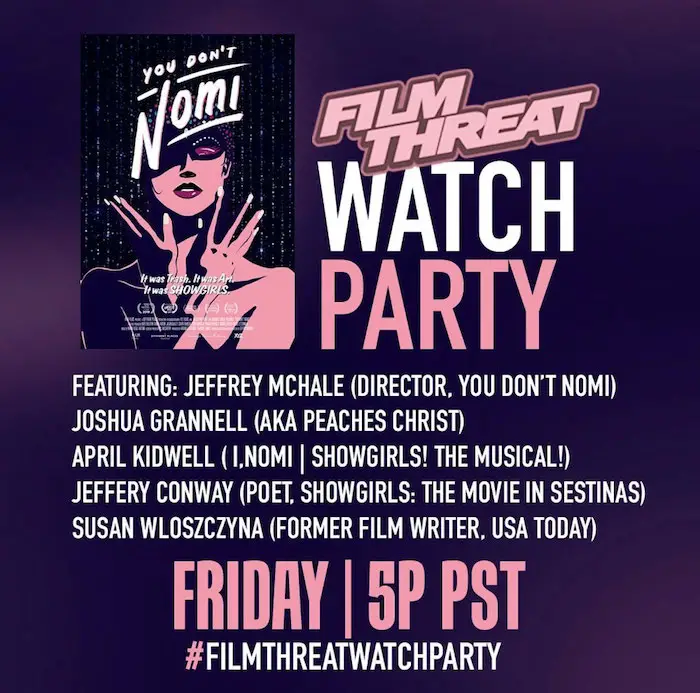 Watch along with us and see You Don't Nomi. Be a part of the conversation and watch You Don't Nomi with us live at 5PM Pacific Time on Friday, August 14th on Twitch, YouTube, Periscope via Twitter or on Facebook Live. No switchblades please! But grab a burger and feel free to bring a cocktail or two.
And if you missed the Watch Party, you can still catch it on YouTube.