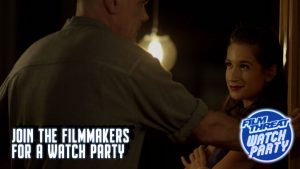 Join us for a watch party for the indie drama One Hour Outcall about a middle-aged man's weekly interludes with a high-class escort who forces him to confront his relationship with his family and his inner demons.
Director T. Arthur Cottam's One Hour Outcall won the award for Best Indie Drama at Film Threat's Award This! event earlier this year. Film Threat's Alan Ng gave One Hour Outcall a rave review and said, "I love movies that subvert expectations. Director T. Arthur Cottam and screenwriter William Norrett's One Hour Outcall is not what you expect. While multiple timelines are not that unique of a device in film, when used correctly, they can tell an incredible story. The 'outcall' of the title refers to our lead Greg's (William Norrett) weekly appointment with escort Esmeralda (Natalia Ochoa). The gimmick behind the film is its story is told by shifting between seven or eight encounters as they run parallel to one another. Each jump reveals small bits of the overall story while crisscrossing in an incredibly creative way. There's more to this relationship than a simple business arrangement. Both Greg and Esmeralda are hiding secrets from one another. In fact, Greg has a huge secret that involves Esmeralda's personal life. Now, add the whole sex worker angle that overlays the entire story."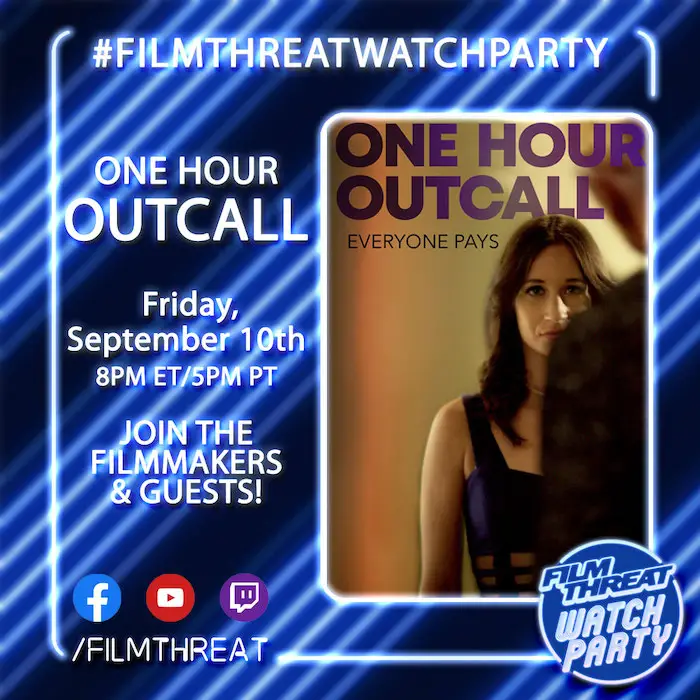 WATCH WITH US LIVE! Our Film Threat Watch Parties are a "Second Screen Experience." So put the film on your TV and watch our running commentary on your computer, tablet, iPad, or mobile device. And please comment and ask questions during the watch party. The cast and filmmakers will respond live.
Join comedian Loren Kling as he hosts the party and be a part of the conversation and see One Hour Outcall with the filmmakers, cast and special guests live at 8 PM Eastern Time/5PM Pacific Time on Friday, September 10th on Twitch, YouTube, Periscope via Twitter or on Facebook Live.
And if you miss the Watch Party live, you can still catch it on YouTube.