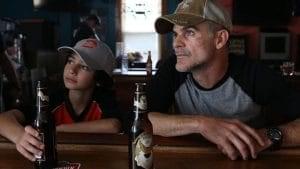 On September 12th -16th 2018, the Oldenburg International Film Festival (often called the "German Sundance") will be held in which filmmakers from all over the world will meet to exchange ideas. Oldenburg is a non-competitive festival, meant for exploring the current state of international film, and providing a place for filmmakers to come together to share and collaborate. The result is a relaxed festival where the unusual is the norm.
This year's line-up of projects brings veterans, and new filmmakers such as Bulgarian director Maya Vitkova, whose feature debut Viktoria was popular on the festival circuit in 2014 (Sundance, Rotterdam). Vitkova is coming to Oldenburg to find partners for her latest project, Afrika.
Harry Kümel is looking for investors for Mother of Darkness, sequel to vampire cult film Daughters of Darkness and for The Adventures of Harry Dickson, a series based on the tales of Jean Ray. 
From Australia Philipp Mora teams up with Jim McElroy to develop Monash of Australia, a WWI period drama.
The festival will include many panels and other features, including a retrospective of Bruce Robinson's classic Withnail and I.
To explore the full list of films, panels, and projects, check the festival website here.