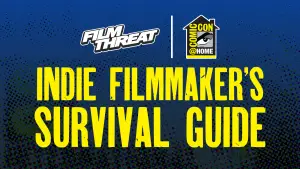 On Sunday, July 26th at 4PM see a Justice League of luminaries from the world of independent film as Film Threat hosts the Indie Filmmaker's Survival Guide panel as part of San Diego Comic-Con's @ Home programming. The annual gathering of the nerderatti in San Diego was unfortunately canceled like most of 2020. In its place, the organizers of SDCC are going virtual and presenting a geekapalooza of content debuting July 22-26 via their official YouTube channel.
We're proud to be a part of the SDCC 2020 @ Home series of panels and hope you will watch our panel and so many others that will premiere over the weekend that Comic-Con would've taken place.
Indie Filmmaker's Survival Guide
Struggling to get a movie made goes with the territory for independent filmmakers. So how do filmmakers survive and make movies with the world on lockdown? Join Chris Gore (Film Threat, Attack of the Show), Alex Ferarri (Indie Film Hustle), Tara Wood (QT8: The First Eight), Charlie Band (Full Moon Entertainment) and Robert Meyer Burnett (Robservations, Free Enterprise) for a conversation about great independent films on VOD and how indies can thrive during these challenging times.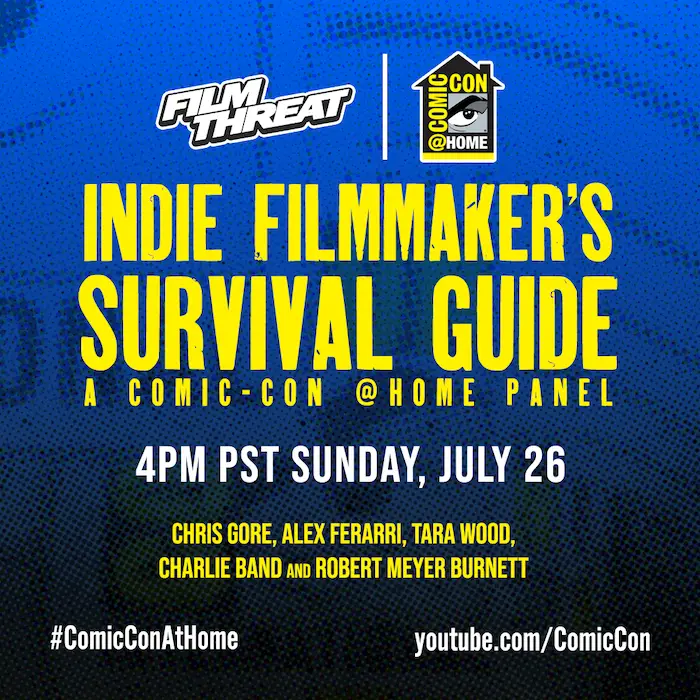 See the panel on Sunday, July 26 at 4PM as part of Comic-Con @ Home, here's the link to watch it once it goes live. In addition, don't miss Film Threat managing editor Alan Ng on the Everyone's a Critic: Being a Journalist in an Online Age panel as well.
https://www.youtube.com/watch?v=8AOINz51eQ0&feature=youtu.be