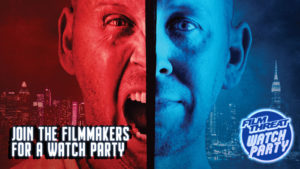 Be a part of a special watch party for the indie thriller The Reunion featuring the filmmaking team behind the indie feature. We'll be joined by the filmmakers led by actor/writer/producer Dave Rosenberg who will tell all about this incredible indie film — this will be a watch party to remember!
The Reunion follows out of work actor Ricky Reilly through a nightmarish dream-like journey as he descends into the depths of New York City to confront a bully from his past at their High School Reunion. Film Threat editor-in-chief Alan Ng gave The Reunion a rave review and says, "The Reunion is a gorgeous film from start to finish. Great attention is given to every shot in terms of composition, lighting (yes, including lens flares), camera movement, and several effects shots. These great choices effectively contrast Ricky's reality with his many dream and flashback scenes. In addition, the cinematography is awe-inspiring for an independent film and only enhances the emotions.There's a great storytelling idea behind the narrative. At its bare bones, it's a guy who can't find his true self because of a single painful event in his past."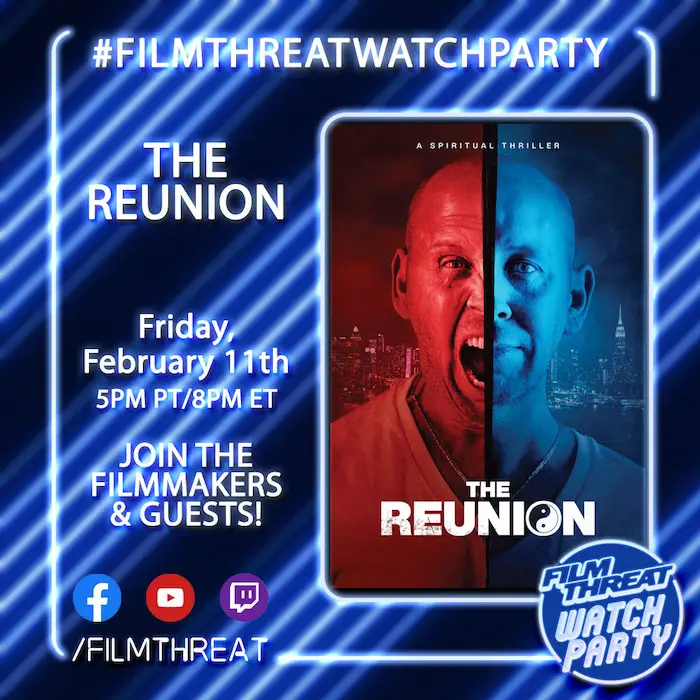 Get The Reunion now on iTunes at this link.
WATCH WITH US LIVE! Our Film Threat Watch Parties are a "Second Screen Experience." So put the film on your TV and watch our running commentary on your computer, tablet, iPad, or mobile device. And please comment and ask questions during the watch party. The cast and filmmakers will respond live.
Be a part of the conversation and see The Reunion with the filmmakers at 5PM Pacific Time/8 PM Eastern Time on Friday, February 11th on Twitch, YouTube, Periscope via Twitter or on Facebook Live.
And if you miss the Watch Party live, you can still catch it on YouTube.