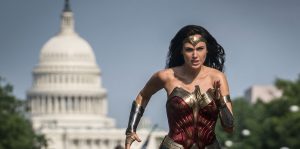 It was not long ago when we were getting excited about Wonder Woman 1984 but, as the days roll by, we are jumping to new excitement that is Wonder Woman 3. Although a lot of things, such as the release date and what the movie will be about, are unknown at the moment, we know that Gal Gadot is going to rock our DC world!
The previous two Wonder Woman movies, Wonder Woman in 2017 and Wonder Woman 1984 in 2020, have been a huge success. However, Wonder Woman's success is not only limited to movies. There have been popular comics surrounding the character and, even though she does not have a standalone game just yet, she has appeared in over 20 DC titles over the years including Justice League Heroes in 2006 and DC: Unchained for mobile. There is even a popular slot game found at some NJ online casinos such as 888 Casino.
What we know for certain is that Gal Gadot will be taking on the role of the Amazon princess once again in Wonder Woman 3. However, the rest of the cast are still yet to be released even though Asteria (Lydia Carter) made a brief appearance in the 2020 movie.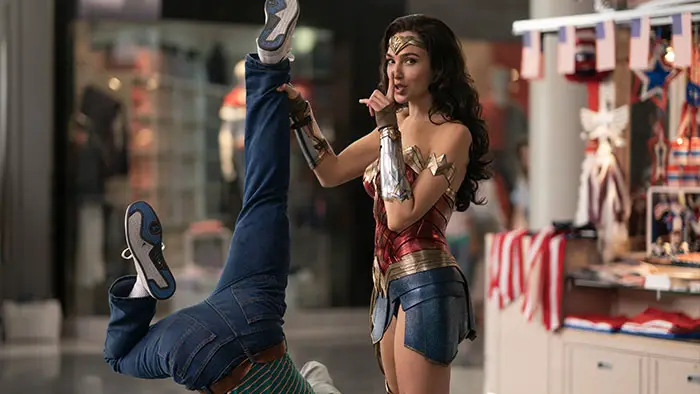 Just as Wonder Woman 1984 was sitting at the most-streamed movie of the year in December 2020, Warner Bros. announced that the franchise will be getting a new movie. Wonder Woman 3 was given the green light and Chairman Toby Emmerich announced that both Gal Gadot and Patty Jenkins will be back for another round of the Amazonian Princess.
One of the most interesting facts that we know so far is that Wonder Woman 3 will not be set in the past. While the previous two movies were set in 1918 and 1984, respectively, the new entry will take place during contemporary times. This was confirmed by Patty Jenkins in a 2019 interview with The Hollywood Reporter saying:
'I'm not dying to do another period piece. It was funny, I read an article today on whether it would be in the future or what it would be. … It's definitely one of those things we've talked about. I'm not pining to put it in the past again, because where are you going to go? I think it would be weird. You have to go forward. It's definitely a contemporary story. That's all I can say. And so where we put it and how that gets figured out, I haven't totally nailed down.'
Patty Jenkins, in 2020, also claims that the Covid-19 pandemic has affected Wonder Woman 3 in multiple ways. She claims that:
'I've really hit the pause button. Because the truth is, where that plotline was coming from was our state of being six months ago. And so I want to make sure that I'm totally absorbing whatever the result of this pandemic is.'
Whenever Wonder Woman 3 releases, it will have a more traditional theatrical release, meaning theatre-first. However, we have to be patient with this one as it might be quite some time before we see Gal Gadot back on screens as Wonder Woman.
However, we are sure that this is going to be well worth the wait!