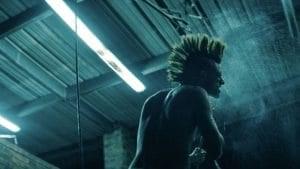 Presenting the Film Threat exclusive premiere of the red band trailer for Jameson Brooks' Bomb City.
On December 12th, 1997, 19-year-old punk rocker Brian Deneke was killed in a deliberate hit and run in Amarillo, Texas, by 17-year-old Dustin Camp. Camp was found guilty of vehicular manslaughter and sentenced to ten years probation.
Bomb City is inspired by the events around the death of Brian Deneke. The culture clash and rejection of the punk rockers in the conservative Texas town is center stage.
Directed by Jameson Brooks, starring Dave Davis, Glenn Morshower, and Logan Huffman.