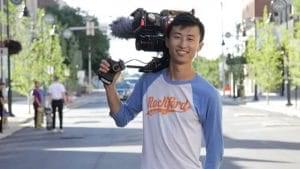 For over a decade, filmmaker Bing Liu documented his skateboarder friends' lives revealing the struggles boys face in that gap between childhood and adulthood. Bing's debut feature Minding the Gap is the winner of the Sundance Special Jury Award for Breakthrough Filmmaking. Chris Gore and Anthony Ray Bench chat with Bing about his own transition from skateboarder to filmmaker to one of the subjects of his own movie.
We love when you subscribe to the Film Threat Podcast! Hear it on your favorite podcast listening platform. 
We love when you subscribe! Listen on SoundCloud.