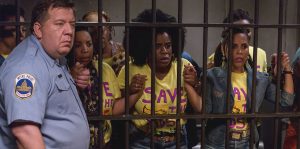 What was it like working with the real-life Virginia and portraying that character on-screen as accurately as possible?
When I first met her, I was intimidated because we actually met at Congress, and there were congressmen coming up to her. She took us and showed us around all the real places where she marched with her parents. We then visited her real house, where she lived in neighborhoods and all of that. From there, it really just became trying to get to know her as a person and to try and make sure that Virginia felt like her and the movie would honor her journey.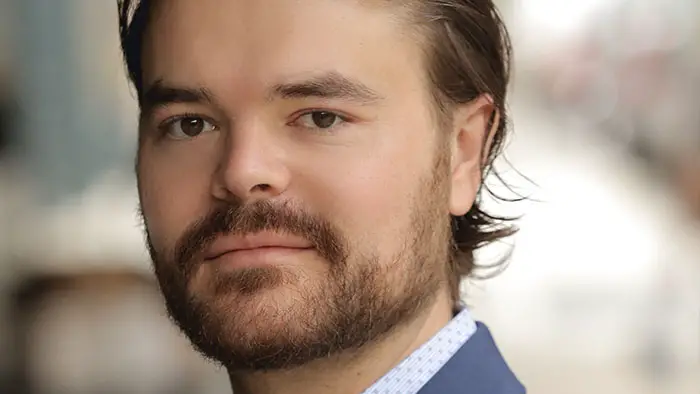 "…I was intimidated because we actually met at Congress…"
Now you have Uzo Aduba as Virginia and Niles Fitch from This is Us, he plays her son. How did you pull out the great performances from the two of them?
They are just so incredibly talented right out of the gate. Uzo just has that same charisma that Virginia has—that warmth and generous spirit. It really came down to us just talking about where she is in the journey, where she is in her own arc, and just takes it and runs with it. For Niles, they say 90 percent of directing is casting. That is definitely true. It is not an underestimation in this case. Niles just brought a different quality than what was on the page. There was just something extra about him, something special. He just has a certain old-soul quality, a little bit of a sadness, and a little bit of big empathetic quality. It was just always talking about character and talking about where they were in their life and then letting them go with it. 
Now how did you find them in the casting process? How did you land on the two of them and maybe some of the other principal actors?
Uzo was our first hire. She was someone we sought, when we didn't even have a casting director or anything yet. We just thought she had something special. She was new and exciting, even though she's won two Emmys for her role in Orange Is the New Black, that's really where everyone knew her from, from that specific character that would bring something fresh and new to the project. We sent her the script. She liked it, then she and I had a phone conversation. We both thought we were really on the same page with what we wanted the movie to be, and then she jumped on board. By that point, we were doing the traditional casting process. Niles was someone we were excited to see. We first saw everyone via tape and then brought them in. There was just something about him. To make the final decision on it, we did a little improv in the rehearsal space. We also saw him work with Nadji Jeter, who plays Bonz. Nadji read with a few other people because we knew early on that we wanted him. It's their interaction. They play off each other. They are so different that they bring a nice energy together. It was seeing how the people will adapt in the little world we're going to create.