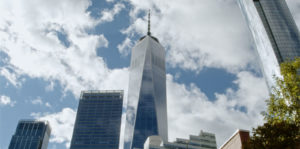 It's hard to believe it was only a year ago. On August 10, 2021, New York Governor Andrew Cuomo resigned from office after a great deal of political pressure he received from alleged sexual misconduct allegations within his administration. It was news that shocked the nation. While the rest of the country had already convicted Cuomo of his crimes, New York citizens were disappointed by the resignation and still believed that Cuomo was innocent.
Frustrated by the outside news coverage, documentarian Sara Alessandrini decided to ask New Yorkers what they think of their former Governor, how he handled the COVID crisis, and whether or not the misconduct allegations were a conspiracy to take Cuomo out. Personally, I still have a lot of questions in my mind about the demise of Governor Cuomo, and I had a chance to speak with Sara Alessandrini about her documentary, This Is What New Yorkers Think. I asked her about her motivations behind making the documentary and even confronted her on the one-sided nature of the debate.
Tell me about your documentary. What are you trying to say, and what was your motivation behind making the film?
Like many people, in 2020, I watched Governor Cuomo's press conferences, but I noticed a difference between what he was saying and what the journalists reported. It became clear to me that journalists were constantly distorting the words of the Governor, and it became even more obvious when the accusations came in. Then, I saw an article that said that 70% of New Yorkers wanted him to resign. As a person who followed this matter very closely, I saw the fingerprints of politics all over this story, and I couldn't believe that New Yorkers couldn't see through it. So, I decided I wanted to see for myself if it was true that most New Yorkers wanted him to resign, and I decided to take on this journey.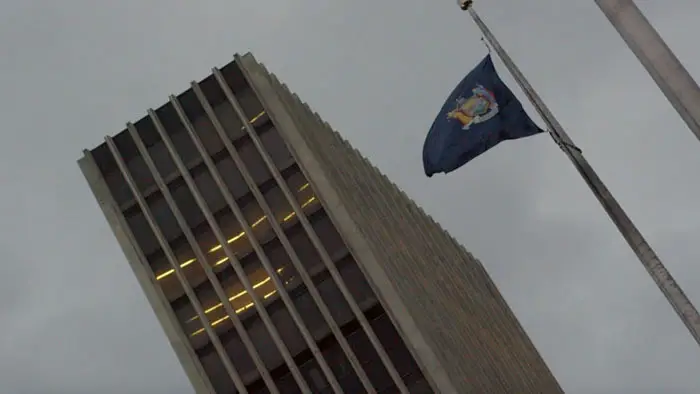 "…became clear to me that journalists were constantly distorting the words of the Governor…"
How did you select the subjects who appeared in the film?
When I decided to do this project, I did it to give a platform to everyday New Yorkers. I wanted to interview people who live in New York State because they were the ones affected by this situation. That was my only criterion. Some of the people were contacts of people I knew, others were contacts of other people's contacts, some were random people on the street, and others were contacts of strangers on the street. Plus, I wanted a couple of experts in women's rights. I really didn't know any of these people beforehand, so I wasn't sure what they could say about the topics. Some interviews were ten minutes long, others one hour and thirty minutes, but all of them had very important insights on the topics.
As a non-New Yorker, it appeared pretty clear that Governor Cuomo was guilty of the sexual misconduct accusations based on the news reports from the mainstream media. So why do you think New Yorkers believed otherwise?
While this was going on, I started learning more about New York State politics, and this seemed just another chapter of its political history. As a non-New Yorker myself, I regularly speak to a lot of people about this topic, both inside and outside of New York, and I can tell you that the perception is very different. The media coverage that the Governor receives outside of New York is obviously smaller than the one he gets in New York. So, people outside of New York have more limited information than those in New York.
I can tell you that most people outside of New York don't even know what he is specifically accused of. They also ignore that five district attorneys have looked into the accusations and dropped the cases. People outside of NY also ignored that back in March 2021, Politico reported that some politicians met in a Clubhouse group to discuss ways to take down the Governor. They also ignore that the mainstream media didn't question the clear credibility issues of some of these cases and that the report of the Attorney General's office contradicted itself. If the politicians and the media had given due process to the Governor, people outside of New York would have had the proper information on to base their opinions.
We spoke briefly about this, but my main criticism of the film is that it is very one-sided in that your documentary did not really address the points of the opposition nor feature anyone who represented the opposition. Was there a reason for this, and how did you respond? Was there ever a consideration to include the other side?
That's an interesting point because the people who have watched the documentary so far have had contrasting opinions on that. Some people perceive it to be very one-sided, and others feel that it has so many contrasting points of view that, in their view, it is fair and balanced. If you remember, there is one person who believes that he would have had to resign even after a year of review. And another who believes that they didn't respond properly to the accusations. So those people are not necessarily on the side of the Governor.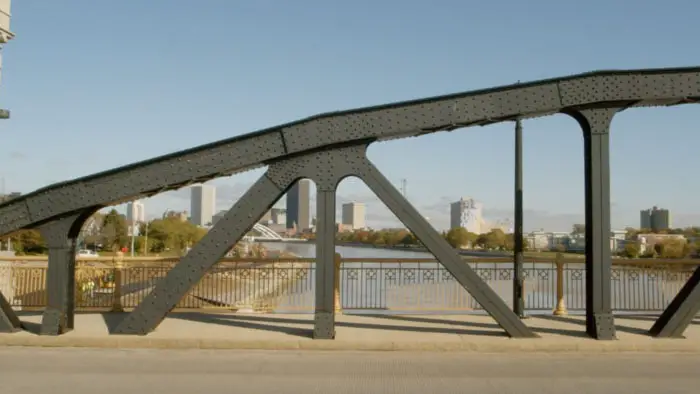 "The goal of this documentary is not to give answers to the audience but to raise questions."
But to answer your question, when I started this project, I wanted to give a microphone to anyone willing to talk about these topics, even if they disagreed with my point of view. But the reality is that many people don't really want to talk in front of a camera about controversial topics. Also, I filmed this documentary after the Governor resigned. If a person was happy with his resignation, they had no reason to put themselves in front of the camera when they already got what they wanted, which was for the Governor to resign. So in the documentary, I tried to at least mention all the possible criticism that I have heard from people, even if it was mentioned by people who disagreed with that criticism.
The other criticism stemmed from the film's title, This is What New Yorkers Say. While I'm pretty sure the majority of New Yorkers probably agree with the points of your document that it's hard to believe that ALL did. Clearly, members of Cuomo's party (the Democrats) ultimately sided against the Governor. Is the state still divided, or do they secretly feel he was unfairly treated?
As I said before, this documentary was born in response to the media claiming that most New Yorkers wanted the Governor to resign. From my personal experience of talking to New Yorkers, in front and behind the camera, that was not true. The title is making a statement. Bold statement? Maybe. But the topics discussed in the documentary are controversial, and the title
starts that controversy and makes an impact. At the end of the day, the documentary is what the title says, it is New Yorkers saying their opinions about various topics. The documentary takes the example of what happened to the Governor as a way to discuss broader topics that are common to all Americans. But in the end, when you talk to New Yorkers, people might have different opinions about the Governor, but everybody I spoke to agrees that this was a political hit job.
How would you like audiences who have believed the mainstream media to know before seeing This is What New Yorkers Say?
The goal of this documentary is not to give answers to the audience but to raise questions. Of course, some people will not agree with the opinions in this documentary, and that is ok. The goal is really to start a conversation and challenge the viewer by exposing them to different points of view. Some of the people who watched this documentary told me they agreed with everything that was being said. Others told me They don't agree with anything, but it is still interesting for them to hear what others have to say. We live in a time where people don't listen to each other anymore, but only by confronting ourselves with different points of view can we aspire to achieve sustainable progress in our society.
Check out your upcoming film festivals to see This is What New Yorkers Say.