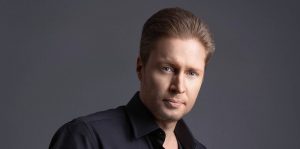 "Chaplin was here for many years under United Artists. He wrote, directed, produced, edited, starred in, and composed the music for most of his films. He was very hands-on and also a perfectionist. He had control of his destiny. That's what we did on Wheels. We literally put everything into that movie. But we were in control of our own destiny." He fails to brag about the fact that it was shot in sixty days with a one-hundred-fifty-person crew, was scored at Capital Records, and released in sixty countries. His ambivalence toward his own success is evident by his desire to shrug off all forms of adoration and pass the praise off to his crew.
"And that's what we are going to keep doing. In my eyes, each film is its own animal. Take the next movie we are filming next year, Eventide – which is the time before darkness. It's about a small group of people in a post-apocalypse world who must travel to the mainland and fight nightwalkers to save one little girl's life. I think, especially right now, with isolation and fear in the world, this movie will resonate with people on a deep level. This is a very ambitious movie, but filmmaking has changed, and we will keep the budget and crew small as we did on Wheels. We are set to shoot in Florida next summer of 2021."
At this point, I fan-boy over his transformation in Wheels, in which he lost 50 pounds and got down to 143 pounds during prep, thanks to a not-so-steady diet of an apple, a can of tuna, and three hours of cardio a day.
"That was a challenge. I literally started going crazy and had to pull back to make it manageable. I wanted to lose more, I wanted to beat Christian Bale's weight in the machinist, but my caloric restricted brain had different ideas. I could only sleep 90 minutes a night and was hiding diet soda cans in the seat cushions. My insanity was taking over pre-production. Then I had to decide what was best for the film, and continuing down the madness wormhole was not good for Wheels. You have to do what is best for the film."
We walk around the studio, and Donavon shows me where Howard Hughes' old office was. The secret garage entrance that he hid to keep secret his incoming guests. "Howard Hughes led a very interesting life despite his Obsessive Compulsive Disorder. I think at a certain level. You have to be obsessive. He is quoted as saying, "Passion will make you crazy, but is there any other way to live?"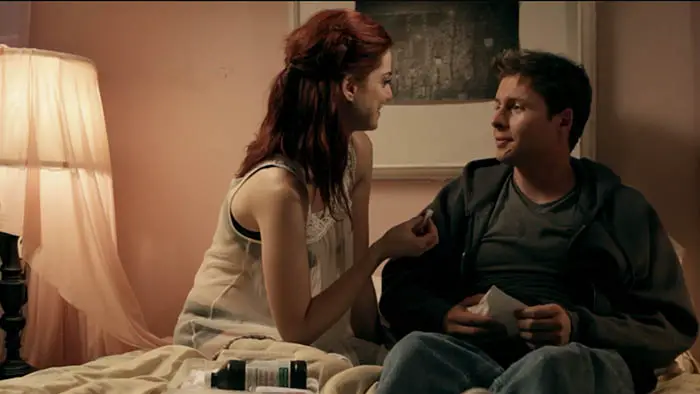 "…pulls a $1,000 poker chip from his pocket which reads, Loaded Dice Films…"
Just then, he pulls a $1,000 poker chip from his pocket which reads, Loaded Dice Films, tosses it from knuckle to knuckle, and reveals, "Let's roll some dice."
Nevermind the fact that Donavon, on his last movie, liquidated his own car, signed up for medical testing, and sold most of his personal belongings to make the filming of Wheels possible. "You have to put it all on the line. We were going to make this movie no matter what. Nothing I ever make will be like that. Nothing will ever be like Wheels. Thank god. [laughs]. We could only make that movie once. But nothing will ever be like the next one, either. Putting it all on the line is how great movies are made."
"After Eventide, we will be going even bigger with Time Wars, which will be a four-part time travel action movie set throughout World War II. It is really a trilogy of movies that follows one man fighting his way through time to save the world from future time travelers. We are filming immediately after Eventide. It's a new age for filmmaking. The content is going to dry up, and we're going to be there and ready."
"One more side note about Hughes. He was paralyzed as a kid for months. There were no physical symptoms, and later they went away. They believe it was all phycological. How we respond to stress is what makes us stronger."
Fitting that Donavon should find himself fascinated and surrounded by so many of Hollywood's finest former polymaths. After all, he is a true renaissance man with a knack for dreaming big and exceeding expectations, much akin to his ghostly roommates. There is even something to his 'aw, shux' charisma that warrants an overwhelming sense of nostalgia. Is he an artist born in the wrong era, I wonder? An age when the work spoke for itself. His loss, our gain, I think.
"I like to be hands-on and in the war. I would never want to be in my honey wagon while the magic is happening. I
am happiest being on the set." Back at his office, I stare at the poker chip, now face up on the table. I think to
myself, "Jesus, even his branding is spot on." His sincerity could sell snow to an Eskimo, a skill that shines through on-screen. And one that he will continue to call upon as he moves forward into his next big venture. He stops dead in his tracks and glares at the clock with a gimlet eye. "Didn't you have a red-eye flight at–," he says. Despite my better judgment, I skip it and deliver a cavalier "I'll get the next one." I have no idea when the next one is, but I am not cutting this short.
"The next one will be tomorrow" Soon after, however, I realize that I may be intruding on his day. Before I can apologize for presumably overstaying my welcome, he jumps to his feet and asks, "Do you hike?"
I do not.
Lying in my hotel room bed, I kept thinking to myself… I don't want to deal with the airport, Covid… Todd… Carl. It was nice to chat with a new person and finally be outside, even if it is a ghost town. If Hollywood made it out of the Spanish flu alive, we can beat this thing… right? "History repeats itself." That old cliche waltzed circles around my brain long after the band called it a night. And I was soon to follow.