Before George Lucas built his toy empire, he made movies with producer Gary Kurtz. His decade-long association with George Lucas resulted in Lucas' greatest films, unfortunately Kurtz has received little credit for his contributions to the Star Wars saga. After ending his working relationship with Lucas Kurtz produced cult classic The Dark Crystal and Return to Oz. Then he disappeared into obscurity, and Lucas disappointed audiences with ewoks in Return of the Jedi and for the Star Wars films, it's all downhill from there. However, now Kurtz is about to return to the spotlight. Kurtz has attached himself as producer to 1977, an independent film that follows the lives of a group of teenagers on the day that Star Wars opens. With the upcoming video release of Star Wars Episode 1, Chris Gore caught up with Gary Kurtz to discuss American Graffiti, Star Wars, and arguably the best film of the space saga, The Empire Strikes Back. (This article was originally posted on March 5th, 2000.)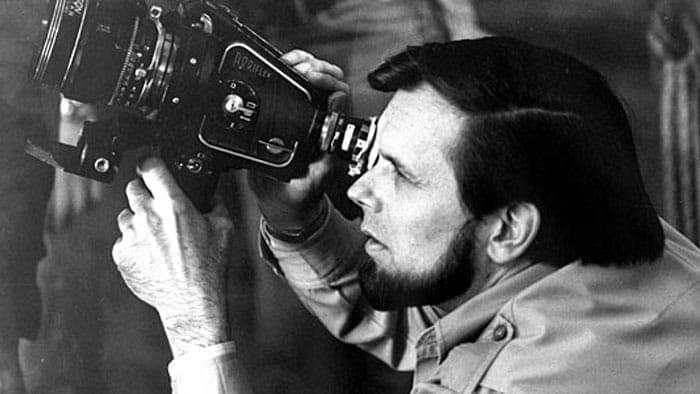 Let's jump right in. I have to ask, what exactly were your initial thoughts about the third Star Wars film, which was originally called Revenge" of the Jedi?
The one story thread that got totally tossed out the window, which was really pretty important I think, was the one of Vader trying to convince Luke to join him to overthrow the Emperor. That together they had enough power that they could do that, and it wasn't him saying I want to take over the world and be the evil leader, it was that transition. It was Vader saying, "I'm looking again at what I've done and where my life has gone and who I've served and, very much in the Samurai tradition, and saying if I can join forces with my son, who is just as strong as I am, that maybe we can make some amends." So there was all of that going on in Jedi as well, that was supposed to go on. So the story was quite a bit more poignant and the ending was the coronation of Leia as the queen of what was left of her people, to take over the royal symbol. That meant she was then isolated from all of the rest and Luke went off then by himself. It was basically a kind of bittersweet ending. She's not his sister that dropped in to wrap up everything neatly. His sister was someone else way over on the other side of the galaxy and she wasn't going to show up until the next episode.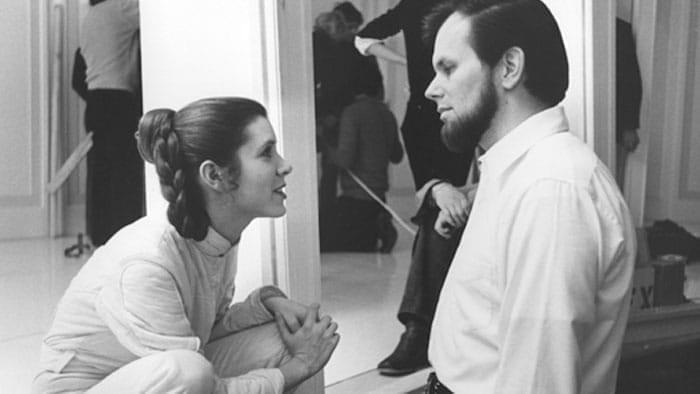 "I pulled up John Simon's review of Empire Strikes Back and it's incredibly vitriolic, just unbelievably acidic."
Luke and Leia turning out to be brother and sister seemed like a simple-minded way to resolve the romantic love triangle.
Yeah. I've been doing some research because they've asked me to do some college lectures next year on the origins of Star Wars and making films in the 70s. So, I've been doing some research about going back and saying, well, just what was the reaction to the films and reviews and for the first two films. The reviews generally were quite favorable except for John Simon. I pulled up John Simon's review of Empire Strikes Back and it's incredibly vitriolic, just unbelievably acidic. I couldn't believe it after all this time, I'd forgotten totally about it. It said all of the actors were terrible.