Xinhui Ma is a 2D animator and designer based in New York, her clients include: MTV, Giphy, McDonald's, Pepsi, Google, Amazon, Trader Joe's. She grew up in China and came to America at age 18 to get her BFA in Animation at the School of visual arts. Her award-winning short film Filla' Void has screened internationally on the festival circuit. Currently, she's working from home and in her free time, she likes to get lost the world of her comic book Revolteen & Little Wormie. To see more of her work check out her website: www.xinhuima.com or follow her on Instagram @xinhui_art. Xinhui Ma took the time to chat with us about her exceptional work and what it takes to start a career as an animator.
Is there a moment you can identify where you thought to yourself, "I'm going to make animated films when I grow up"?
I've always been interested in story. As a kid I use to read a lot of fiction and manga, in the summer after middle school I started to become really interested in movies like The Truman Show and Black Swan, and animated tv shows like Ugly American and South Park. From there I moved on to a lot of the animated short films that are available online like WIND by Robert Loebel and Wild Life by Wendy Tilby and Amanda Forbis, they are often extremely expressive in style and innovative in the narrative form. I remember I thought to myself I want to do that when I grow up, and animation is the best kind of medium for visual storytelling, because you can literally draw anything in any way. To my tween brain that was magic.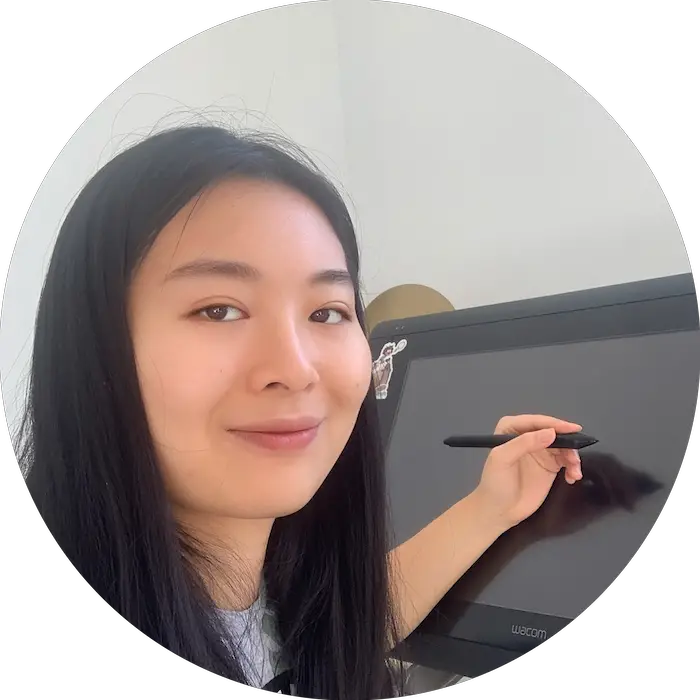 "One of my favorite things to do is to sketch sitting in a coffee shop, people wear the craziest outfits on a Tuesday morning…"
What's the secret to receiving success in festivals for your short film Filla' Void?
A teacher told me there are 2 kinds of creatives, you either create for other people or you create for yourself. I think we have to be a little bit of both in order to break into the industry, but I'm a firm believer in creating for yourself first, if I like this then at least people similar to me will like this as well. Down the line, I can always gauge with what else is out there, but still have my own taste and judgment as a benchmark when making creative decisions, which will really help with having a consistent vision for the film. Not that making things that make me happy is all that mattered but it's easier to start from the heart, and if you are truthful about the message behind it, people will naturally connect with the film.
A close friend is about to make their first animated film. What is the one piece of advice you give your friend?
Have a plan, a detailed production schedule for each step of the way, and don't give up or be discouraged, when the plan inevitably changes and get pushed pack.