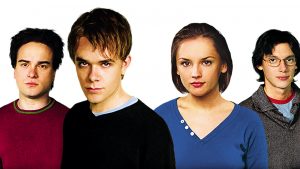 Watching movies often carries away the viewers because the majority of the scenes try to be as realistic as possible. Although some of them are just fiction or exaggeration, they are fun to watch and in gambling movies, people have the opportunity to understand what happens in the gambling world. One of the gambling films of all time is Bookies allowing the audience to discover the real environment on betting and gambling. This German movie was released in 2003 and written by Michael Bacall and directed by Mark Illsley. 
As its title suggests, this comedy thriller film is about the story of four students who secretly launch a bookie business. The movie stars Lukas Haas, Johnny Galecki, Rachael Leigh Cook, and Nick Stahl. The film director Mark Illsley is well-reputed for writing and directing the most successful movie of all time like Happy, Texas starring Steve Zahn and William H. Macy. Similar to all the gambling movies, Bookies is a good film and the public will definitely appreciate watching it.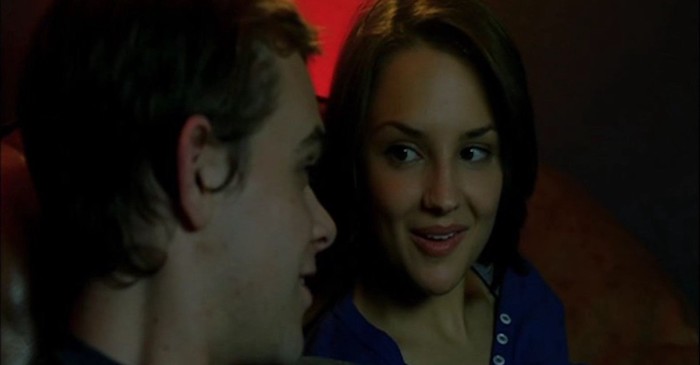 Toby (Nick Stahl), Casey (Lukas Haas), and Jude (Johnny Galecki) are college students who launch their own bookmaking business in secret in a random unused library on the campus. Their operation grows, leading to suspicion among local campus authorities and Toby's girlfriend, Hunter (Rachael Leigh Cook). In fact, these three best friends' lives have changed because they have been able to buy many expensive items like new computers, television, and many others. Nonetheless, their local venture attracts the mafia because two Italian bookies Larry (David Proval) and Vincent (John Diehl) threaten them to give up on their business. 
Then, Toby finds the way to stop the threat from these two gangsters and arrives to get them out of the business while still maintaining his success. Their future and their health depend on the betting chosen by these mobsters. The mafia, actually, selected a particular boxing match in which they have to choose whatever the winner they want. As this boxing match is the last chance of these students, they wager all of their earnings. Unfortunately, the gangsters win the big bet so the three students have to pay the Italian bookies and divide the remaining spoils among them. 
The film concludes with Jude who drops out of school and Casey who changes his friends. As for Toby, he doesn't abandon his study and uses his money to accomplish his project. He is trying to get another chance with his lover Hunter after losing her due to his secret business.
What Lessons Can We Get From Bookies?
Bookies is one of the movies that address the issue related to gambling. Through this film, the viewers are warned about the negative impact of betting activities. Despite huge amounts of money that the students win, they have to struggle with many problems. 
Today, several operators and players are experiencing gambling issues and with Bookies, people will be taught about the consequences of this activity. Even though several organisms were created to promote responsible online gambling outside of GamStop , some films are also effective options to minimize gambling-related problems. As for the case of Bookies, at 88 minutes in length, there are some realistic and funny scenes. Additionally, this film dives the viewers to the gambling mood through sports betting scenes. 
The film director Mark Illsley and the producers Gerhard Schmidt, Sabine Müller, Brad Krevoy, Alan Greenspan, Andrea Kreuzhage, and Paul Greenstone are renowned for producing well-appreciated movies. First launched at the Sundance Film Festival in 2003, this dramatic film will keep the viewers entertained while teaching them to limit the gambling practices.
Why Gambling is Associated with Several Movies?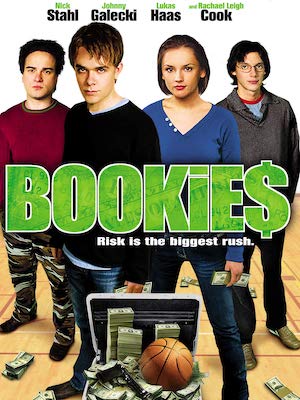 Gambling themed films are fascinating to watch with scenes that represent different gamblers in the world. Gambling is also associated with the movies to show how this activity is perceived and performed on various platforms. As a matter of fact, the movie's scenes portray professional gamblers with exaggerated gambling skills which are almost impossible in real life. 
In Bookies, the student's business has grown but in real life betting ventures are not always profitable. Moreover, gambling or betting films have always been popular since they are appreciated by all kinds of viewers meaning people who have never participated in betting activities and gamblers. These movies, in fact, gain an exceptional appeal making them more seductive and interesting to the audience. Aside from that, movies' topics connected with gambling involve various genres and types such as drama, comedy, action, romance, thriller, and more. 
Furthermore, with memorable characters and a thrilling scenario; the viewers will remember the movies for a long time. As far as Bookies is concerned, this film reaffirms many myths including mafia and criminal background, great wins, romance, and a lot of problems. Though some of them are unreal, they make Bookies more attractive and exciting allowing the public to enjoy watching it anytime and anywhere.