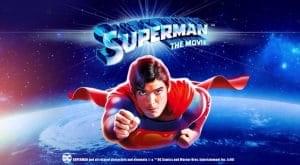 When it comes to fantasy, everyone wants to be a superhero; you only have to look at the recent success of the MCU to know that Superheroes are big business at the moment. When it comes to pairing them with slot machines, it is an easy match. There is normally a number of recognizable icons and logos that transfer easily into the slot machine environment. WhichCasino.com looks at five of the best on offer.
1. Iron Man 2 Slots
This is an impressive slot machine from Playtech that you will come back to again and again. The five reels are crammed with images from the second Iron Man film and feature in some massive icons on the reels. Some of the icons are double height ones, which really show off the style of the film. The sound effects that accompany each spin are particularly impressive and showcase the source material well. You will feel like you are part of the movie as you play. This is a slot machine that you will come back to time and time again.
2. Thor Slots
Everyone wants to know whether they are worthy to wield the hammer of the gods, and in this fun slot from Playtech, you will be able to. It features notable characters from the films, as well as a number of fun features, and whether you want to see Loki, Heimdall, or Odin, they are all here as well as Thor himself. Watch out for triggering the special Rainbow Bridge event. A number of slot machines feature significant events happening, but this one is particularly special and is a treat to watch. It will truly make you appreciate sinking money into it.
3. Batman Slots
Batman is another classic superhero icon, and unlike the others on this list, this slot machine from NYX gaming group draws it's inspiration directly from the comic books rather than from the different film franchises. So you won't see any brooding Christian Bale or even Ben Affleck here. This is more of the classic Joker, Commissioner Gordon and classic icons style to it. The graphics are a very good comic book style, and they certainly feel right on the slot machine. The game is fun to play as well, featuring five reels of fun and you can capture the Joker to rack up a 100 times win bonus.
4. Captain America Slots
This is another film based slot machine, here featuring icons and images from the Captain America films, as you attempt to track down the Red Skull in the main climax event. The sounds and images all emerge you in the world of Captain America, and there are classic icons like Bucky and your shield to find. So let good triumph over evil and win big.
5. Superman Slots
The classic man of steel is a great feature of this slot machine from Playtech. More normally known for their Marvel-based slot machine, this has transferred well into the DC universe, and the classic Icons from Superman all make an appearance. This slot is bright and colourful and plays well.