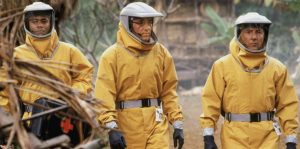 Outbreak (1995)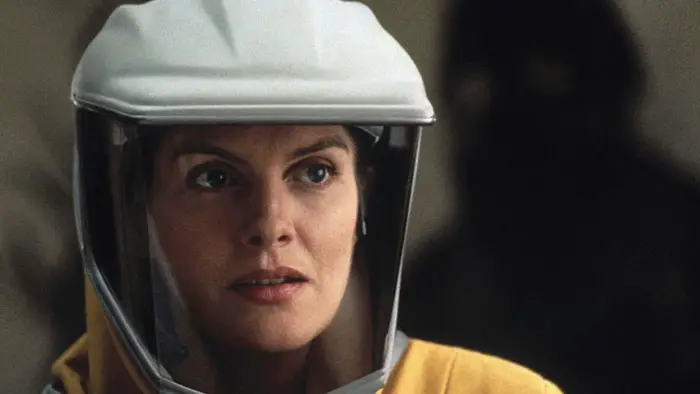 The Coronavirus may not have been brought into the United States by an African monkey – but then, who knows where it really started? (I'm a renowned pot-stirrer of conspiracy theories). Wolfgang Petersen's classic Outbreak has it all: a deadly virus spreading through a California town, a tracking shot that follows said virus from one host to another, raw emotion and nail-biting tension, and, lest we forget, an unbelievable cast that includes (deep (masked) breath) Dustin Hoffman, Rene Russo, Morgan Freeman, Kevin Spacey, Cuba Gooding Jr., Donald Sutherland and Patrick motherf***ing Dempsey. It may all be a tad hammy… but the fear is palpable. Fear the sneeze.
Contagion (2011)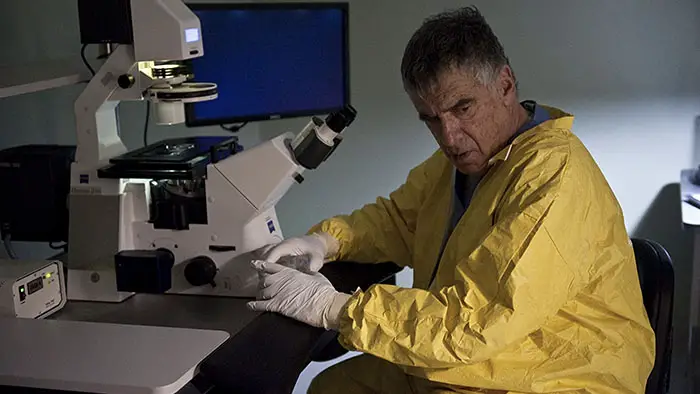 Steven Soderbergh assembled yet another stellar cast – Kate Winslet, Gwyneth Paltrow, Jude Law, Matt Damon, Marion Cotillard, Laurence Fishburne – for a terrifying, borderline vérité account of what would happen if a global pandemic began to spread. More significantly, it's a razor-sharp treatise on our reaction to said pandemic, the paranoia that spreads faster than the disease, engulfing the population. It eerily mirrors our own rabid reaction to the current crisis (all hail Soderbergh the prophet!). My wife watched this on an airplane 8 years ago; seeing Contagion at 35,000 feet in a hermetically-sealed tube next to a coughing individual has scarred her to this day.
28 Days / Weeks Later (2002 / 2007)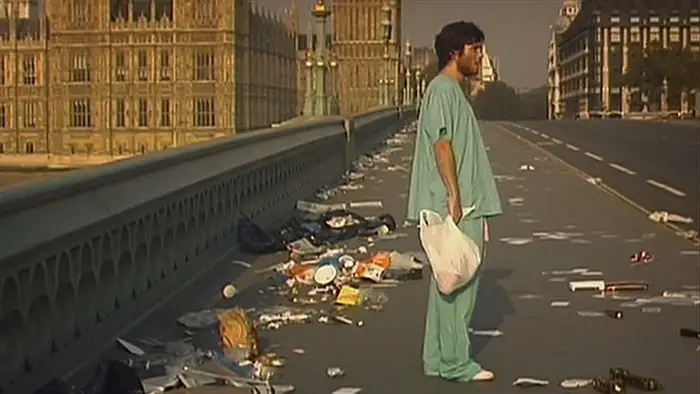 I remember being blown away the first time I watched Danny Boyle's audacious, genre-redefining masterpiece 28 Days Later in the theater. A perfect fusion of lo-fi but gorgeous camerawork, a searing soundtrack and pitch-perfect performances from Cillian Murphy, Naomie Harris and the one-and-only Brendan Gleeson (who single-handedly elevated this film into the echelon of the greats), the film demonstrates how something tender and intimate can also be terrifying and epic. Set four weeks after an incurable virus spreads through the UK, the film focuses on several survivors, fighting their way through the ravenous infected, while maintaining grasp of their own humanity.
The empty grocery store sequence, the tunnel drive, that single drop of blood into an eyeball… There are too many amazing moments to name. It's therefore that much more incredible that Juan Carlos Fresnadillo's sequel, 28 Weeks Later, while not surpassing the original, certainly keeps up in terms of sustaining high emotional stakes and edge-of-your-seat tension. A double-feature is highly recommended.
Dishonorable Mention: The Happening (2008)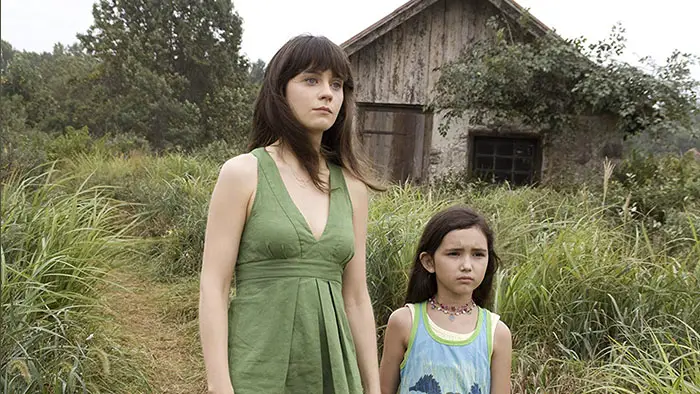 I had to include M. Night Shyamalan's disaster to counter-balance all of the intense films above. Mark Wahlberg plays a teacher (already hilarious!), married to Zooey Deschanel (dear God!), on the run from an invisible virus, allegedly caused by Nature (insert expletive here) that causes folks to commit suicide (okay, if you're not in, we can't be friends). The scene where Marky Mark pleads with a potted plant is worth the rental by itself.
I'm sure I missed a plethora of "pandemic films" – feel free to contribute your faves below. And stay safe.