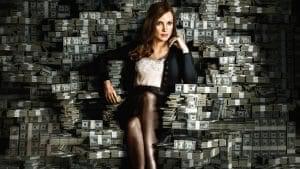 People are visiting casinos to feel a thrill, have some fun and earn money if possible. So, it's no surprise why gambling and casino-related stories are common in both classic and modern movies. Thanks to the Internet and online gambling, directors, and writers have a chance to create new gambling movies with unique stories. The fact is that interest in gambling is increasing and this is especially true when it comes to online gambling. Websites like Casinopedia.org where people can find information about the best online casino options at the moment are a good example of the popularity of gambling today. Now that you know how exciting gambling can be, let's reveal a few great movies based on this theme.
1. Fear and Loathing in Las Vegas
We will start this list with a slightly older movie (1998) which is not focused strictly on gambling. This is a cult movie where Johnny Depp and Benicio del Toro have excellent performances. Fear and Loathing in Las Vegas is a satirical movie about a journalist and a lawyer who has serious psychological problems. The movie has a few epic scenes and displays both the good and the bad side of gambling. It's interesting that the extras in this movie were playing real casino games during the shooting.
2. Molly's Game
Molly's Game is a relatively new movie which was released in 2017. This movie has a strong cast which includes Kevin Costner, Idris Elba, and Jessica Chastain. What's interesting about this movie is that it is based on a true story. In the focus of this movie is the underground poker scheme where many famous Hollywood actors and other celebrities are playing illegal poker games in a condo in New York. This is a very exciting movie which includes tense scenes and many twists.
3. Casino
Creating a list of gambling movies without mentioning Casino would be a mistake. Casino was released in 1995 and became an instant hit. With a cast which includes Robert De Niro, Joe Pesci, and Sharon Stone, this was not a surprise for many movie fans. This is one of Scorsese's best movies. Most of the story takes place in a Las Vegas casino. It's a story about passion, power, money, risks, thrills, and love. With the help of this movie, people can get a clearer picture of the casino industry from the past.
4. Runner Runner
Lastly, we have Runner Runner, a movie which was premiered in 2013. That's why it has a modern gambling theme which includes online gambling. Justin Timberlake has the main role in this movie where he is trying to get a master's degree by helping other students learn how to be more successful in online gambling. He also plays online poker but loses his money to a cheater. This makes the future graduate travel abroad and look for the cheater. It's another movie that gives us insight into the world of gambling, but it also includes romantic moments.