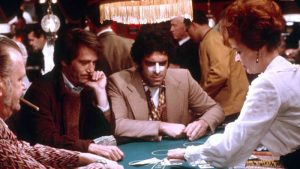 The film, television and gambling industries are some of the most lucrative industries in the world. Movie creators usually invest millions of dollars and end up getting millions in profits. The same happens in the TV industry with hit series like Game of Thrones bringing good returns to the actors, producers, and directors. Those in the online gambling industry are also earning a substantial amount of money from a wide range of betting options including sports betting, online slots, roulette, video poker, blackjack and many more. Today, there are many successful online gambling sites with games based on popular TV shows and movies. In this article, we will talk about the relationship between the online gambling industry and the film/TV industry.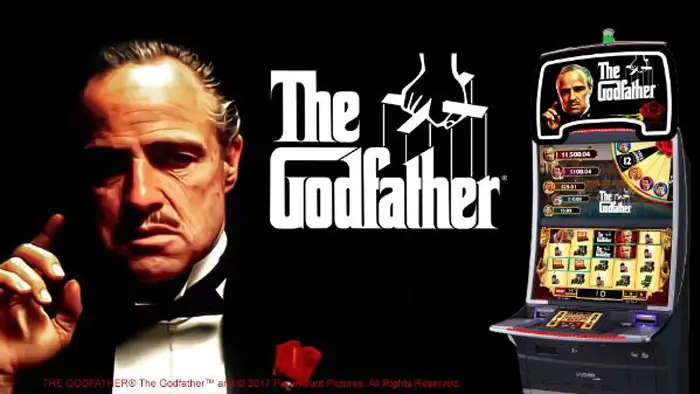 TV Show and Movie-Themed Slots
Online slot games are the most popular types of casino games you'll find when you visit online casino sites. Since the days of land-based slot machines, these games have evolved and found a place in most gambling websites. Whether you love classic or modern slots, there's something for everyone. The best thing about online slots is that they are easy to play, unlike skill-based games. What's more, online slots are available in all imaginable themes, so it is easy to find your favorite depending on the things you like. Additionally, almost every online casino you'll find on the internet today offers a wide selection of online slots with amazing features to boost your winning chances.
One of the reasons why there are successful online slot games is that renowned software developers like Microgaming, NetEnt, Playtech, and Play'n Go provide a wide range of movie-themed slots. Some of the best titles on the market today include Terminator 2, Iron Man, Justice League, Superman II and Captain America. If you are a fan of TV shows and online slots, there are many options to choose from when it comes to slot games. These include Game of Thrones, Deal or No Deal, Who Wants to be a Millionaire, Wheel of Fortune, American Idol, and South Park. Generally, we can conclude that casinos use TV shows and movies for inspiration.
When playing TV show or movie-themed slots, you are able to interact with your favorite characters from the movie or show. The graphics, symbols and bonus features are usually inspired by people and objects from the respective film or TV show. If you are ready for a thrilling gaming experience, remember to play slots at Raging Bull Casino for a chance to win incredible prizes. This site offers a variety of themed slots and an impressive welcome package.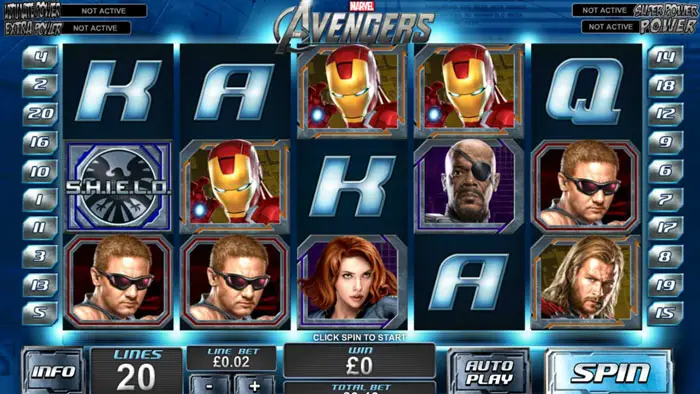 Advertising
People who run successful businesses will tell you that it's hard to succeed in business without advertising. Whether you are a new entrant or a seasoned businessperson, you need to convince prospective customers and retain the existing ones in order to remain relevant. People in the film industry and those operating casinos need to advertise their products and services. Businesses that fail to advertise give their competitors a chance to stay ahead of the competition and may eventually be unable to stay in business.
Today, there are many online gambling sites whose success depends on TV adverts. If you haven't seen such adverts, it won't take long before you see TV commercials promoting bookmakers or sports betting sites. The adverts are usually appealing and some of them feature successful sports people, TV celebrities, as well as movie stars. Advertisers usually use famous people in their adverts, so you can also expect to see footballers, TV show hosts, and movie celebrities in TV adverts that promote online gambling sites such as sports betting websites.
The main reason why you are likely to see celebrities in TV ads is that they have the power to influence many people. Some of the most famous movie and TV celebrities have millions of followers on their social media platforms, so they can reach millions of people who love their movies, TV shows or skills in a particular sport.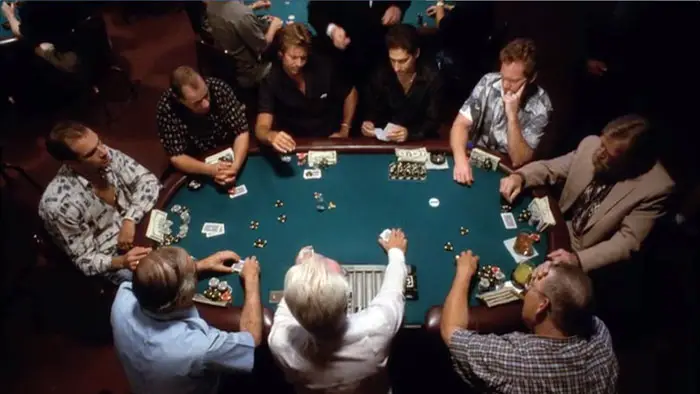 Gambling Scenes in Movies
Of course, we can't talk about the relationship between gambling and movies without talking about gambling movies. Today, many movie fans have various options to choose from when it comes to gambling-themed movies. You've probably seen people playing casino games like poker, baccarat, roulette and blackjack in movies. If you haven't watched a movie with a gambling theme or scene, you may want to watch movies like The Gambler, 21, Rounders, Casino Royale, Stacy's Knights, Casino, Ocean's 11, The Hangover, and The Sting. Some of these movies are entirely based on gambling while others only have a few gambling scenes. Besides being a source of entertainment, gambling movies may also give you some tips and strategies if you are interested in casino games.
Overall, there is a striking relationship between gambling, movies, and TV shows. Online gambling sites use TV ads to promote their services while slot developers design TV show and movie-themed slots to attract TV show and movie fans. Some of the best movies also have thrilling gambling themes and scenes.