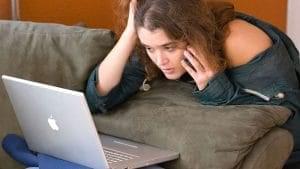 Your film had a decent run on the festival circuit and now it's time to release it on VOD. Maybe you snagged a distributor and their PR department will take care of getting the word out for you. But, maybe you didn't and you have to do it all yourself. Welcome to the club.
As usual, what might first appear as an obstacle can be turned into an opportunity. As an independent filmmaker, you should be used to this.
It will be especially difficult if you don't have any big names attached, so how can you rise above the noise and get the attention your film deserves from the media? These seven practical tips will help put you on the path to success.
1. Think Beyond Traditional Film Press
What is interesting about your personal story or the making of your film? Could you approach magazines and websites that are aligned with the topic or themes of your film? Can you approach regional writers based on where your film was shot, or where key crew members live? This is one way for you to stand out from the crowd. Your film could be the only film a lifestyle or feature story writer covers, rather than being one of the thousands of pitches that critics receive each year.
2. Offer Killer Content
Journalists and critics like to drive lots of clicks and attention for their posts, so you can make their job easier if you provide some awesome multimedia content that will help them draw more eyeballs. Try to shop around exclusives for different content, like a first look at the trailer, though this may only be of interest to certain writers and audiences, especially for "lower-profile" projects.
3. Serve Up Some Great Hooks
If you've got impressive bona fides, let them know! Was this project shot in just five days by an all-female crew? Edited from 50 years of footage on an iPhone? The first feature film made in your hometown? If you can make your project interesting based on more than just the plot, you've got a better chance of making someone care about your film. Take an hour or two to think about these selling points (i.e. hooks) and then pick the most interesting/relevant ones to include in your pitch.
4. Don't Just "Spray and Pray"
For those in the know, a "spray and pray" is when you fire off a single press release (usually via an email client) to a long list of reporters and outlets. Instead of blasting out a generic pitch that will likely end up in the junk mail, take the time to research outlets and freelancers to make sure you're sending the right pitch to the right person. For instance, you might have two different pitches that you use for two different outlet types. One might be for film critics, the other might be for lifestyle writers. The key here is to focus your outreach efforts on writers who might actually be interested in your project. A great way to do this research is by scouring Twitter and Medium for freelancers who write for your target outlets, or who cover topics and themes relevant to your project.
5. Consider Your Timing
Just like film festivals have deadlines, so do journalists. If you're hoping to land a long-lead print piece, you have to make sure the reporter has sufficient time to meet their deadline, which includes considering your pitch. In general, you want to give a reporter at least three months for a print piece. And if a long-lead piece doesn't feel like a good fit (or you can't get an outlet to bite), then you want to time your outreach to align directly with your release. These pitches should go out anywhere from four to six weeks prior to your release. In some cases, you can continue soliciting reviews a week or two into the release, but it's always best to land them ahead of time so that you can build any pull quotes into your concurrent marketing efforts.
6. Perfect Your Subject Line
We all hate getting unwanted emails. Now, imagine you're a freelance journalist and your inbox is filled to the brim with pitches. If you're good at your job, you'll be able to filter these pitches by a quick glance at the subject line. Once they've filtered out the noise, they might take the time to open a few of the more interesting emails. And how do they know which ones are interesting or relevant? They read the subject line. Much like a film's logline (or title), the subject line of your pitch email should grab the attention of your reader and make them want to click to learn more. If you can get a journalist to open your email, you've passed the most difficult hurdle. Take the time to refine your subject line. It could be the one thing that distinguishes your pitch from the literally hundreds of others in their inbox.
7. Easy Does It on the Follow-Ups
With the volume of pitches sent and received each day, you can't expect an immediate response. It might take a day. Or two. Or three. We've found that a single, personalized follow-up can be effective. However, if you still don't receive a response after your follow-up, we recommend that you move on. Much like checking in with festival programmers on the status of your submission, excessive follow-ups with reporters can jeopardize a relationship before it's even had time to develop. This is especially true if you have another project in the pipeline that you plan on pitching down the road. There's a difference between being persistent and being a pest. It's good to be the former; never the latter.
Smarthouse Creative is a marketing agency for independent filmmakers. Whether you're looking for an overall marketing strategy that marries advertising, social media, and publicity, or just a stand-alone digital ad, social media, or PR plan for your indie film, we can help.
Smarthousecreative.com | Twitter | Instagram | Facebook