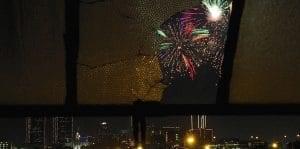 Whether your picnicking or protesting this July 4th, we've scoured our reviews so far this year searching suitable films for both Patriots and the Resistance. Because nothing unites/divides the nuclear family more than highly-charged political debate.
For Sparking Political Debate
Sorry to Bother You – Feature by Dante James. Interview by Dante James and Chris Gore. Part modern-day science-fiction fable/part hard-hitting statement about Capitalism, filmmaker/artist Boots Riley tells the tale of Cassius Green (Lakeith Stanfield) and his murky ascent to the top of the corporate ladder at a telemarketing firm.
American Circumcision (6/10) – Review by Bradley Gibson. The most viral review at Film Threat this year. So toxic that the filmmakers urged its supporters to tone down the vitriol. All over a tiny flap of skin.
How Jack Became Black (8/10) – Review by Alan Ng. From Eli Steele, he documents his resistance to assigning his multi-racial son, Jack, a primary race. Speaking with other multi-racial individuals, Steele challenges identity politics head-on.
For the Military
Leave No Trace (9/10) – Review by Tiffany Tchobanian. The story of the relationship between Will (Ben Foster) and his teenage daughter (Thomasin McKenzie). Complicating their relationship is Will's struggle with severe PTSD from his tour of duty.
The Catcher Was A Spy (6/10) – Review by Alan Ng. Moe Berg (Paul Rudd) was the catcher for the Boston Red Sox. After being released, he chose to work for the OSS and was given the task of assassinating German nuclear physicist Werner Heisenberg before he can build a nuclear weapon to Hitler. Oh, it's a true story.
Mile Marker (5/10) – Review by Adam Keller. Documentarian Korey Rowe spotlights the benefits of treating PTSD among veterans with medical marijuana.
A Little Americana
At the Drive-In (8/10) – Review by Matthew Passantino. Drive-in theaters are slowly going the way of the dinosaur, but the Mahoning Drive-In is not going down without a fight. With one last summer to make a profit, watch its crew battle its way to success.
Class Rank (6/10) – Review by Alan Ng. Nothing takes the edge off horrible election results than replace the players with children. From Eric Stolz, Veronica (Olivia Holt) needs Bernie's (Skylar Gisondo) help to win a seat on the town's board of education.
Pick of the Litter (8/10) – Review by Bradley Gibson. Ending on something cute, Pick of the Litter follows a litter of puppies for two years from birth through training and graduation as guide dogs. Toats adorbs.