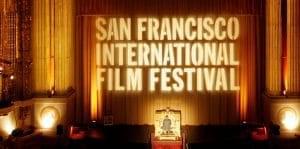 The San Francisco International Film Festival (SFFILM) kicks off its 2019 season with a story only San Francisco can tell and that's with the fourth installment of Armistead Maupin's Tales of the City coming to Netflix on June 7. Film Threat Managing Editor Alan Ng and contributing writer Tiffany Tchobanian are in San Francisco to cover the event.
Opening night brought the cast and filmmakers of Tales of the City out to celebrate the city, the festival, and it's unique and diverse people at the festival's central location The Castro Theatre. You can read Alan Ng's review of Tales of the City here.
Based on Armistead Maupin's serialized stories for the San Francisco Chronicle, Tales of the City first appeared in 1993 as a series on UK's Channel 4 and eventually to PBS in the states. It was probably the first time gay and lesbian stories were presented on the small screen, much to the ire of Rev. Donald Wildmon and the American Family Association.
"…desire to continue the series and tell more diverse queer stories."
At the SFFILM opening night, Tales producer Lauren Morelli spoke about her desire to continue the series and tell more diverse queer stories.
Returning to the series are Olympia Dukakis as Anna Madrigal, Laura Linney as Mary Ann, Murry Bartlett as Michael 'Mouse' Tolliver, and Paul Gross as Brian. Also returning naked dudes and dudettes.
New to the series are Ellen Page, Zosia Mamet, May Hong, Garcia, Christopher Larkin, Ashley Park, and Charlie Barnett—most of whom were on-hand for the event.
Come back for more coverage of the 2019 SFFILM Festival running from April 10 to April 23.
(Header image courtesy of SFFILM – Photo by Tommy Lau)