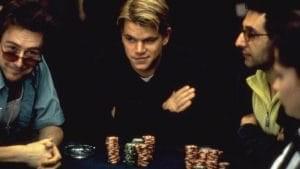 Buying fancy and adorable possessions from exotic real estate properties to opulent yachts is part of the celebrity lifestyle. Many celebrities have an unmatched thirst for aesthetic things so that they seldom leave their desires unsatisfied. But some other celebrities prefer to spend their money on gambling, hoping to win at an offline or an online casino just like you have in syndicate.casino.
Some credible reports even suggest gambling is the addiction of these stars as just like many Hollywood classics show. We have an easy-to-digest list of some famous movie celebs that love to play different types of poker games and slots like Batman slots at the casinos. So let us have a look!
Charlie Sheen
Charlie Sheen is the first celeb on our list. When he and his wife, Denise Richard, went through a divorce, many media outlets carried the news of how he was spending lots of dollars on sports gambling. His wife once said that Charlie placed a sports wager over the phone when he was going to the hospital for the birth of their child. But then, he no longer gambles for reasons best known to him.
Ben Affleck
This movie star so passionate about card playing with a particular interest in blackjack and poker. Affleck checked in at a rehabilitation center in 2001 when he lost several thousand dollars playing poker. He also has the reputation of spending long hours tipping his casino employees and engaging in cards playing.
Matt Damon
Matt is also very reputable as a gambler. There was news about him spending large sums on gambling when he was getting ready for his role in the casino movies like the "Rounders." He acted Mike McDermott, and the film indulges viewers on the secret aspects of high-stakes poker.
Tobey Maguire
Maguire is the fourth on our list. There were reports about him engaging in unwholesome gambling that stood as a significant roadblock in his career in the acting industry. But rumors also indicate that he was successful with poker. 
Pamela Anderson
Pamela is the fifth celeb on our list. She has the reputation of being among the top actresses that love poker games. Some rumors tell that Pamela married Rick Salomon after he won a poker bet against her. No wonder she loves poker to a fault.
Shannon Elizabeth
Elizabeth is more appropriately known as Nadia in the movie, American Pie. This seems to be her second career as she loves the game to a fault. She has become so good in the game, too. To show how good she is in the game, she traveled to Las Vegas Valley to play with some of the best players in a poker tournament.
Ray Romano
This stand-up comedian and actor is the next movie star that our list captured. Romano became famous in the movie "Everybody Loves Raymond" that he starred. Indeed, he is an outstanding and successful poker player. He also participated in the biggest poker tournament in the world, World Series of Poker. 
Brad Garrett
Our list would not be complete without any mention of Brad Garret. He also starred in the movie "Everybody Loves Raymond," and he is a well-known poker enthusiast. He also took part in some tournament games.
Jamie Foxx
In 2003, there was a notable incident about Jamie Foxx and his sister that involved some police officers trying to escort them out of a casino in New Orleans. The employees at the casino reported that Jamie's sister blatantly refused to show her identification upon entry. This landed Jamie a 6-month jail sentence and a fine. 
Bruce Willis
Willis is the last celeb on our list. Because he is one of the most popular Hollywood celebs, you can quickly draw your inspiration from this icon. Bruce Willis has won $500,000 in a baccarat game in Atlantic City.
Share Your Thoughts with Us
We'll like to hear your thoughts and opinion about the movie stars our list featured. Do you have some fact-backed stories about some stars and their gambling habits? Please leave your comments below.