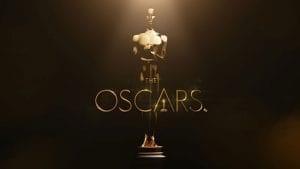 The online gambling industry is ever changing and involving with the times. If you are a fan of sports betting but want to have even more fun, entertainment betting could be for you. Betting has changed over the years and it's not just about wagering on sports like football, basketball, or who will win the Super Bowl. Now we have entertainment betting. This is where you can gamble on movies, politics, reality TV, and other award shows like the Oscars. There is plenty of money to be won too on these future wagers and in this post, we want to tell you more about it.
What is Entertainment Betting?
If you want more than gambling options on football, rugby, basketball, ice hockey, or horse racing, entertainment betting online could be just the thing. There are numerous sites where you can take part in other forms of wagering with great odds and markets in the same way you do at traditional online sportsbooks. If you are interested in things like celebrity gossip, politics, or reality TV, entertainment betting allows you to wager real money on the outcomes and you'll websites that specialize in ranking hundreds of gambling sites so you don't have to spend hours looking.
You Can Now Bet on Entertainment and Win Real Money
You can wager on things like who will win the Emmy Awards, whether Donald Trump will win the presidency again in 2020, and the outcome of Game of Thrones Season 8. These fun wagers allow you to win real money based on the things you enjoy. It has nothing to do with sports gambling and focuses more on the entertainment industry as a whole.
There are markets for those who enjoy television, movies, current events, politics, and more. Once you choose your category, you'll see a long list of wagers that can be placed as well as the odds. Can you predict the future or an event or TV show?
Entertainment Betting Adds More Fun to Online Gambling
Entertainment bets are all about adding a little more fun and gives customers a reason to care about the outcome of certain events. Future bets can take time to come to fruition especially if you're betting on the presidential election. So why are online bookies offering them?
By offering these new types of gambling that are unrelated to sports or horse racing, many sites are attracting new customers who normally wouldn't gamble. This is great for the industry as many of these new customers may take part in other forms of gambling such as playing online casino games too. The online gambling industry continues to grow and by adding new betting options and markets they attract a wider audience.
Entertainment betting originated as novelty wagers, but it has grown in popularity and betting markets in this area grow every year. Reality TV has helped with this and many high-profile awards such as the Nobel Prize have been added. Below are some of the main areas that entertainment betting covers.
Gamble on Awards
Awards tend to make up the largest segment of the entertainment gambling markets and there is no bigger show than the Oscars or the Academy Awards for movies. Customers will find options for all the major categories including Best Actor, Best Actress, Best Directory, Best Picture and more. There is always a huge buzz around this event and some great odds in the entertainment markets too. Other markets in this category include the Golden Globes and the Grammys. Popular categories will include Song of the Year, Album of the Year, and more. Be sure to keep an eye on all the latest movie news if you plan on placing wagers.
Betting on Reality Television
Reality TV shows don't seem to be going away any time soon and there's an unlimited amount of it available on our screens these days. Wagering in this category includes singing competitions like The Voice and American Idol.
Other Entertainment Betting Markets
Other markets include things like the Nobel Prize as well as novelty bets like the gender of a celebrity baby, etc. Whether you choose to put money on the next president, winning of a certain TV show, or any of the other things mentioned, you'll find odds and markets as well as bonuses to help you out.
Top Tips for Entertainment Betting
1) Gambling on entertainment may be one of the smaller categories at online bookmakers and have lower limits, but there are some tips that you can apply to help increase your enjoyment and chances of winning.
2) Getting the best price for your gamble can make a big difference and like all future markets, they are high juice, so line shopping is important.
3) The odds don't move in unison like they do with larger sports markets and you might find a big difference between bookmakers so do check around if you want to make a saving.
4) If you're new to gambling online, then make sure to find out how sports betting works in order to bet on the 2019 Sundance Awards and other festivals.
5) Read entertainment blogs and movie blogs and keep up to date with what is happening in the industry and this will help when choosing your stakes.
6) Research and knowledge in the entertainment markets you want to put money on is extremely important.
7) Losses happen and you should never commit to more than you can afford.
8) Have fun and don't take things too seriously.
Entertainment betting is perfect for TV and movie fans and those who want to have fun with their favorite shows. It makes watching them more interesting too and you become invested in what will happen and if it will affect your wager. Be sure to check out the specialty bets section of your favorite sports book as there are so many novelty wagers with great odds especially if you get in on the action early. The industry is changing, and more and more people are invested in the entertainment and celebrity industries. Millennials don't want to gamble on sport only, they want more, and entertainment gambling is giving it to them while still giving them the chance to win money too.