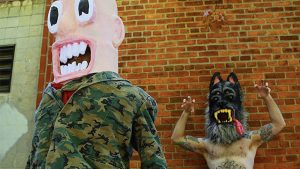 During this pandemic I find it especially important to highlight the small festivals that make the ecosystem of independent film promotion. If we don't support them now, we can't expect them to be around when we need them. Join me on this adventure as we tour around the country (and sometimes the globe), seeing films and meeting new friends. And maybe you'll consider submitting yourself.
In the early 2000s, I read Chris Gore's Ultimate Film Festival Survival Guide. The book was an eye-opener because it makes you aware of how to prepare before you screen your movie. (And I'm excited to learn that a new edition of Chris Gore's book is coming next year.) Now today, as a filmmaker who tours with his films, I feel inspired to carry on the tradition by making short videos that not only highlight festivals but the people and filmmaker's behind them, and now I can show you.
When I apply to festivals I always read the ABOUT section on their profiles. It often lacks the true flavor of the event. I want to know: the venues where your film screens, will there be an audience, what are the programmers looking for? I want to see a boots-on-the-ground perspective. So, armed with my iPhone for audio and GoPro for video, I do impromptu interviews with anybody willing to take the time. It's zero-budget filmmaking. And through these interviews I learn a lot.
You can follow A Filmmaker's Guide to Film Festivals at our Facebook group, and YouTube.
See the trailer for Ethan's latest film Man in Camo here…
Ethan Minsker's descriptors include writer, filmmaker, artist, publisher, and zine creator. He was a founding member of the Antagonist Art Movement.