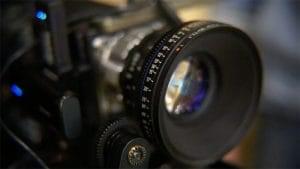 There's a common perception that stock media is hokey, bad for brands, pricey, and the headache of licensing isn't worth it. If we're being honest, that was true for a long time- -and if you want meme-worthy stock content, you can still find it. In reality, the stock media industry has been evolving to fit the needs of powerful media trends including authenticity and diversity. From budding YouTubers to professional filmmakers, creatives of all walks of life are making use of stock media to produce high-quality video while saving themselves time and money that they don't have to spare.
Have you ever met a filmmaker who had all the time, resources, and money they wanted for their project? Did you just laugh at that? Everyone could always use a little helping hand, a little more time, or more money for gear or travel–that's where stock media comes in.
1. When you're on a budget
We'd all love to have the budget of a blockbuster Marvel superhero movie, but that's just not going to happen. While talking about stock media with Russell Hawkins, Senior Creative Producer at Weber Shandwick, he made it clear that stock media is a valuable tool for any creative producer. "From my background in television and how I use stock now, I think stock is incredibly valuable. Everything would be so much more expensive if we had to go out and shoot everything."
Storyblocks uniquely fits the needs of filmmakers that have tight budgets with a library of high-quality stock footage for one low subscription price. You can also add audio and images to your subscription for an all access pass to the most budget-friendly creative toolkit.
2. When you need a specific shot
Traveling to a location for a specific shot takes time and money. Beautiful aerial shots require experience with drones. Underwater footage can be difficult to capture. Creative producers often require specific shots that they are unable to achieve due to resource and skill constraints.
Even big media companies don't always have the content they need on hand and will turn to stock to fill the gaps. "While working in television at National Geographic, I became really intimately knowledgeable about stock footage. The documentary industry couldn't exist without large reservoirs of stock," admits Russel Hawkins. Storyblocks' library filled with over 470,000 video clips and templates makes it easier to find specific shots you need for a variety of projects.
3. When you need professional effects
Those outside of the creative industry often don't realize that most video producers specialize in a certain type of video production. A filmmaker may need a template or effect to work off of to get the high-quality visual effects they want. Filmmakers also frequently need to source audio externally because composing music just isn't their forte.
You shouldn't have to hire a full video and music production team to get your short film completed in time. An Unlimited All Access subscription with Storyblocks gives you the creative assets you need to fill in the gaps to help craft your creative vision.