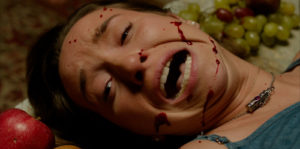 A traumatic event can cause untold suffering in those it affects, requiring time to heal the soul and the mind. A spiritual retreat is the setting for the surprisingly visceral Summoning the Spirit. Co-written by Zach Carter and director Jon Garcia, the film is equal parts Chicken Soup for the Soul and horror. The writers present an interesting dichotomy of ideas with poignant moments that smash your head in violence.
This folk horror gem revolves around a bizarre commune-like cult whose friendly nature and persona clash with a young professional couple. Said couple, Carla (Krystal Millie Valdes) and Dean (Ernesto Reyes), have come to live in the country to heal from a recent stillborn birth. Dean is a frustrated writer under a tight deadline yet suffers from creative block. He meets Arlo (Jesse Tayth) in a chance encounter, and their exchange sets the tone as Arlo verbally comforts the distraught man. Arlo's calming nature works wonders on Dean, who discovers they are next door to this group of people. They are invited to join at any time by walking up the road to partake. Carla has a chance meeting with the beguiling Celeste (Isabelle Muthiah), who has a flower power vibe.
These encounters open the door for Deana and Carla to visit the cultists who say "I Love You" in a variety of sexual and malevolent ways. Carla and Dean bring the people weed cookies, triggering screams that many don't partake because it "clouds the mind'" of their thoughts of the Spirit in the forest. That spirit is a Sasquatch-like creature that roams, kills, and cares for this collection of cultists. These strangers help connect Dean to his creativity and awaken Carla's sexual desires for the bewitching Celeste. Still, something seems amiss, such as when someone transgresses the group, there is an onslaught of violence, with the victims getting ripped to pieces and torn apart. Carla and Dean discover this when looking at Arlo's teachings on the net, only to stumble on missing person reports for the area.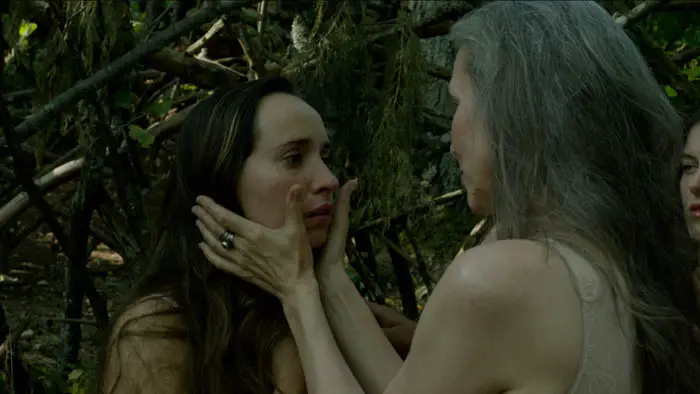 "…a Sasquatch-like creature that roams, kills, and cares for [a] collection of cultists."
Despite the Bigfoot setup, Summoning the Spirit surprises by really being about the cult members and main couple. Carter and Garcia give each person a moment to shine. In fact, the characterizations are what bring you into the movie. Dean's frustrations make sense, as does Carla's need to express herself more. Every cult member, especially Arlo, is disarmingly charming. When this is coupled with the cinematography of the woodland setting, the film is able to keep and hold your attention.
All the actors exhibit subtle looks and mannerisms that exude eroticism without the gratuitous nudity in an exploitation film like Virgin Witch or Venus in Furs. Valdes is easy to root for, and Reyes makes his character's turns believable. Tayth projects calm like it's a scarf worn in the wind. 
Summoning the Spirit is oddly different than the premise would make you think. The ending, while bizarre, is rejuvenating in that Garcia stays with the wild storyline until the very end. This picture is a genuinely quirky piece of folk horror that is true to the genre without being conventional.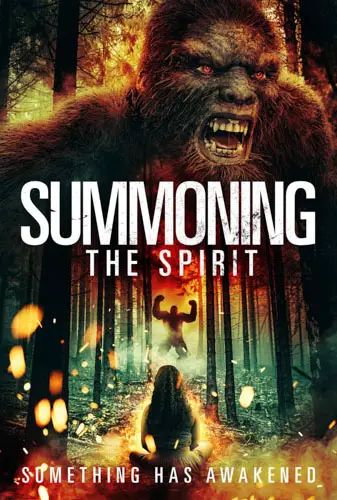 "…a genuinely quirky piece of folk horror..."